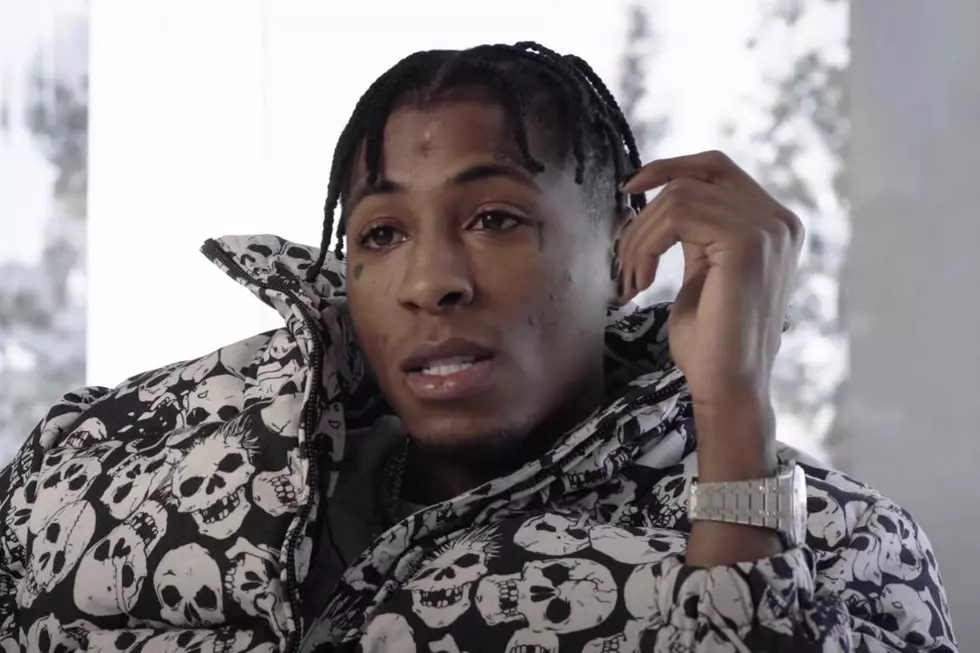 YoungBoy Never Broke Again Says He Feels Wrong for Negative Impact His Music Has Had on People
Billboard/YouTube
YoungBoy Never Broke Again has seen the error of his ways and is working on righting his wrongs.
On Wednesday (Feb. 1), Billboard released their latest cover story featuring the embattled rapper who spoke about his career, music, being on house arrest and his transformation. During the interview, Top also talked about atoning for the negative impact he feels his music has had on people.
"I was flooded with millions of dollars since the time I was 16, all the way to this point in my life," NBA YoungBoy explained. "I woke up one morning and was like, damn, they got me. Look at the shit I done spoke about. Look at the shit I put in these people ears. Man, I feel very wrong about a lot of things. How many lives I actually am responsible for when it comes to my music? How many kids and people have got in a car or put this shit in their ears and actually went and hurt someone? And now, I'm sitting back like, damn, I can't do it all in one day. But I promise to clean whatever I can clean. But it's gon' take time."
NBA YoungBoy has had a tumultuous career that has seen him have a meteoric rise to fame that has been marred with several legal issues. YB has been on house arrest since October of 2021 for a weapons charge in Louisiana, which he is still awaiting trial for.
Despite being confined to his Utah home, the Baton Rouge, La. rapper put out eight projects in 2022. In recent months, he has been on a "stop the violence" kick. Earlier this month, the father of 10 reportedly got married to his longtime girlfriend Jazlyn Mychelle. Earlier this week, YoungBoy was voted People's Champ for the 2023 XXL Awards.
See YoungBoy Never Broke Again's Video Interview With Billboard Below
See Signs You're a YoungBoy Never Broke Again Fan