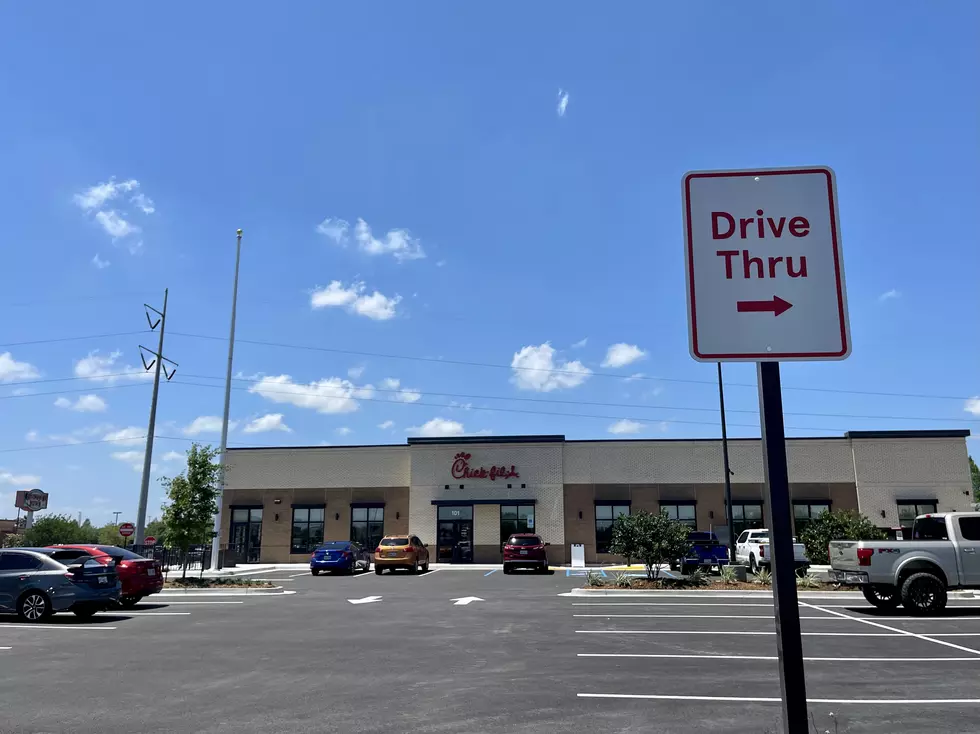 New Chick-Fil-a on Johnston Explains How Drive-Thru Works for Service
Staff Photo
The Lafayette area recently got a brand-new Chick-Fil-A on Johnston Street. Since they have opened their doors people have been a little confused about the drive-thru, to say the least.
When you drive by you see a line of cars wrapped around the property and I know we aren't the only ones who thought that was the line for the drive-thru.
Turns out, the line that wraps around the property is actually the employee parking as illustrated by the photo posted by Chick-Fil-A. We can't help but laugh at the sheer amount of people who have admitted to turning into that area and wondering how they are supposed to get to the area to actually place an order.
Fret no longer, you never have to wonder again. Thanks to the Chick-Fil-A located on Johnston St. and Ridge Rd. you can now refer to this photo below for details on what is what and where you should actually turn in to order a Spicy Chick-Fil-A sandwich.
Hats off to them for clearing up this confusion with a clear concise photo. They even took the extra time to color coordinate everything and highlight the drive-thru while also clarifying that the line you see is just employee parking.
People are raving about the actual layout despite the confusion, saying that the line runs smoothly and it does not back up traffic since they created an extra long drive-thru that wraps around the property where it's located.
Hopefully, this helped clear up any questions about the new Chick-Fil-A and how the drive-thru works, no shame if you were confused because honestly, we were too.
50 Most Popular Chain Restaurants in America
YouGov investigated the most popular dining brands in the country, and Stacker compiled the list to give readers context on the findings. Read on to look through America's vast and divergent variety of restaurants—maybe you'll even find a favorite or two.