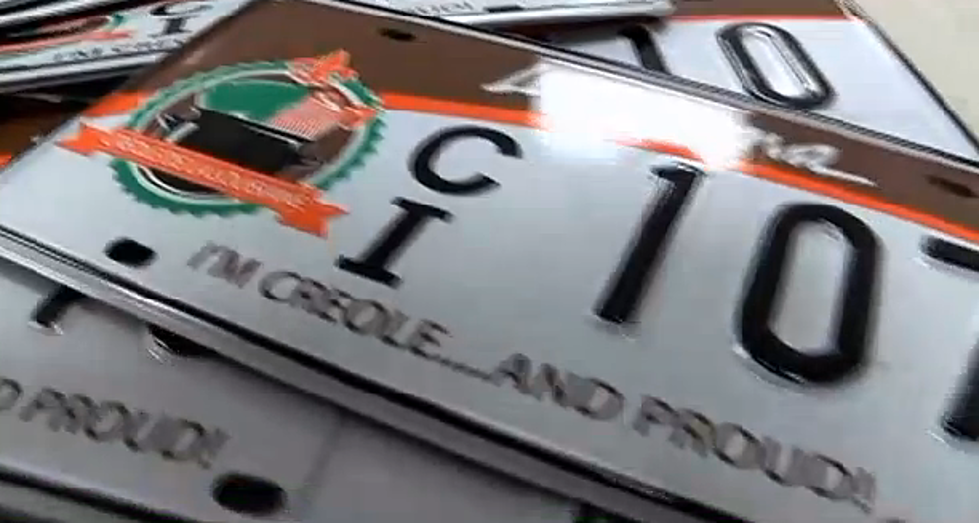 New Louisiana License Plates 'I'm Creole…..And Proud!' [VIDEO]
FOX 8
New Louisiana license plates for sale.
It took a while but it has finally hit the streets, the new Louisiana license plates. This plate reads out 'I'm Creole...And Proud!' According to FOX 8, it's part of an effort to promote French speaking through the Council for Development of French in Louisiana.
Mr. Vincent Pierre, who is a Lafayette representative, helped pass the the idea to get approved by Governor Bobby Jindal. The plate is to help promote creole culture and features an open black pot with a scrub board and accordion in side of the pot and it's all shadowed by a fleur de lis.
It will cost you $30 plus DMV fees and all sales go to the French Immersion program.