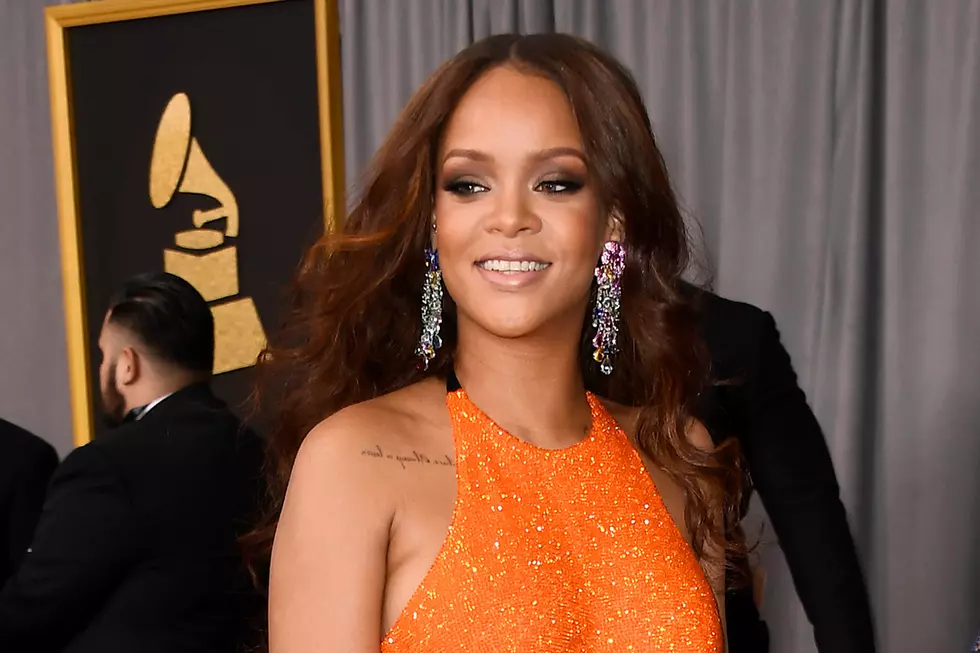 Internet Is Squawking Over Viral Video of Parrot's Rihanna Impression: Watch
Frazer Harrison, Getty Images
A parrot has unknowingly become a viral video sensation as the feathered friend is shown doing an uncanny impression of Rihanna singing  "The Monster" featuring Eminem.
While the parrot doesn't seem to quite make out all the words, the bird seems to nail the notes to the chorus of the 2013 hit, as he/she attempts to sing, "I'm friends with the monster that's under my bed / Get along with the voices inside of my head / You're trying to save me, stop holding your breath / And you think I'm crazy, yeah, you think I'm crazy / Well, that's nothing."
In a moment of sweetness, the bird's owner praises his pet, referring to him/her as "meu amor" ("my love" in Portuguese) and the parrot seemingly laughs along with him.
The video has led to some pretty hilarious social media tweets from fans and non-fans of Rihanna alike.
All the Rih-sons Rihanna Has Hollywood's Hottest Style: