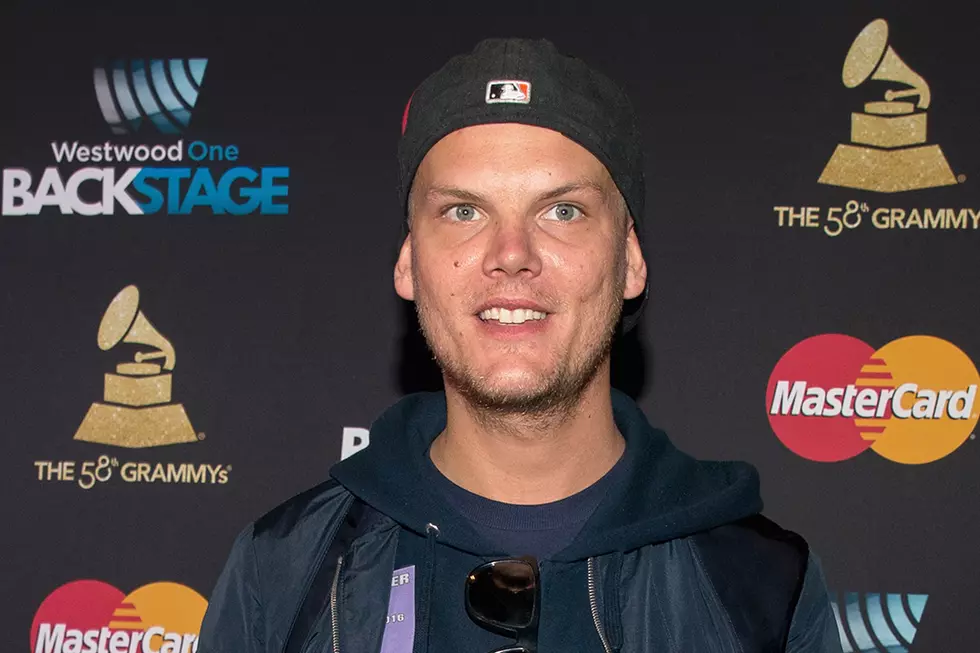 New Photo Shows Avicii Hanging Out on a Yacht With Friends One Day Before Death
Christopher Polk, Getty Images
According to an April 21 report from TMZ, a new photo shows Avicii hanging out on a yacht with two male friends. In the picture, which the site reports was taken on Thursday (April 19) in Muscat, Oman, the DJ can be seen flashing the peace sign and appears to be in good health.
At the time of the photo, the artist also had a drink in his hand but it's unclear if the beverage is alcoholic or not. During a 2013 interview, Avicii said he had given up drinking due to his pancreatitis. The DJ also stopped touring in 2016, telling his fans he had "too little left for the life of a real person behind the artist."
Avicii was found dead on Friday morning in Muscat. The resort he was staying at confirmed that he was a guest there and "definitely did seem to be in good spirits" during his time there. The late DJ also took photos with other guests at the resort and could be seen smiling in a number of pictures.
Avicii Having a Blast Behind the DJ Booth