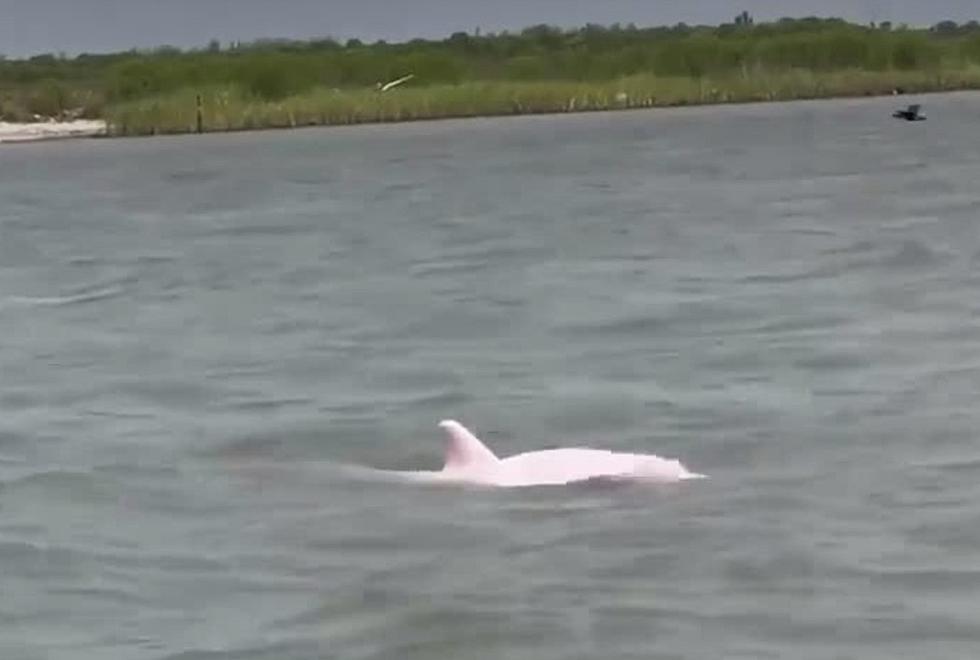 Rare Pink Dolphin Spotted by Fisherman in Louisiana
KPLC
According to KPLC News a couple fishing in Louisiana had a rare sighting of a scarce endangered species. It is believed to be the Louisiana famous albino bottlenose dolphin named Pinky, I wonder how they came up with that clever name. Erik Rue, who had the first documented sighting of this bubblegum-hued mammal, thinks "the internet world" is to thank, or blame, for that one.
Not the First Sighting, Hopefully Not the Last
Pinky resides in the Calcasieu River right here in Louisiana and has had several sightings over the years that never fail to send waves of excitement and awe across the community.
The first encounter was actually back in 2007 but it wasn't until a boat captain by the name of Erik Rue captured the first photo of the pink dolphin. 
Since these first few sightings, it was been confirmed that Pinky Is in fact a female dolphin and has even been photographed with her calf in 2017. Could this mean a river filled with bubble-gum pink dolphins in our backyard? If that's the case then maybe we will buy into the tourist trap that is dolphin cruises.
I feel like I saw Bigfoot...
Most recently Thurman Gustin and his girlfriend say they feel blessed to have seen this "amazing creature" up close. Gustin shares this experience with a select few and he feels like he saw "big foot" except he actually got real proof of the encounter and we all believe him.
The couple saw Pinky in all her glory in West Cove according to KENS 5 and they were swift enough with their cell phones to catch her on video. The best part is that at the time neither of them realized they were actually capturing rare footage of Louisiana's famous Pinky.
Watch Video Here:
6 Worst Things to Do at the Beach
A couple of weeks ago we asked our listeners "What's the worst thing people do at the beach that ruins the fun for everyone?" Here are 6 of the biggest beach pet peeves.