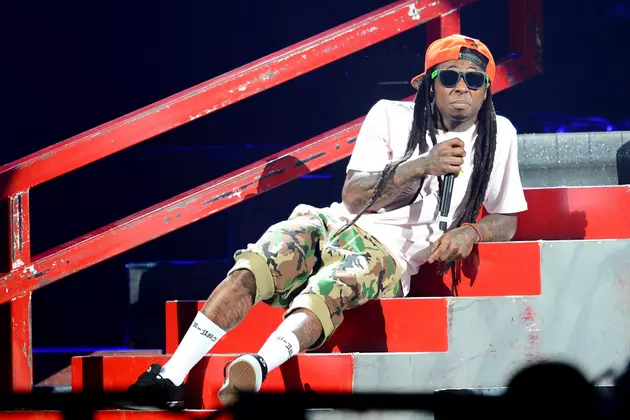 Listen to a Preview of Lil Wayne's "Magnolia" Freestyle
Ethan Miller, Getty Images
Playboi Carti's "Magnolia"—which is easily one of his biggest songs to date—was inspired by New Orleans' infamous Magnolia projects. With that in mind, it's only right Lil Wayne, who hails from the N.O., drops off a remix of the track. Recently, he did just that.
"In New York like Biggie rock, plants in my sock, she running from the cops," Weezy raps just after Pierre Bourne's now famous producer tag plays. Check out a preview of Weezy's latest freestyle below.
Arriving on the same day as the preview for Weezy's "Magnolia" freestyle was a Mack Maine tweet announcing Weezy's new track.
This preview of Weezy's freestyle could also mean the release of his eagerly anticipated Dedication 6 is on the way. Recently, DJ Drama, who's hosted previous entries in Weezy's Dedication series, posted a Snapchat story seemingly teasing the release of the rap legend's new project.
"New Orleans it was only right!!!! Soon….." Drama wrote in the overlaid text on an image that appeared to be taken in an airport. The airport gate number "D6" appears in Drama's photo. Clever.
For his part, Weezy said D6 was coming soon last September. Obviously it wasn't released, but given Drama's Snapchat post and the preview of Weezy's "Magnolia" freestyle, it could be coming shortly.
In any case, peep a preview of Weezy's new freestyle just below.
See Fans' Predictions for the Hip-Hop Songs That Will Rule Summer 2017