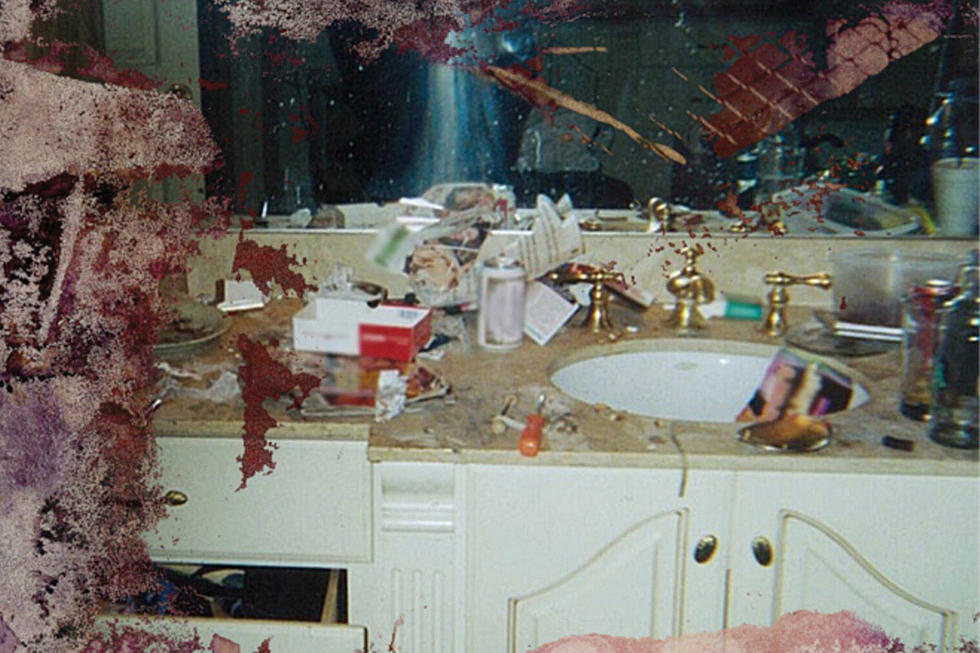 Pusha-T's 'Daytona' Album Cover Features a Photo of Whitney Houston's Drug-Filled Bathroom
G.O.O.D. Music
In an interview recorded Wednesday (May 23) with Angie Martinez on New York's Power 105, Pusha-T spoke about working on Daytona with Kanye, including the fun fact that, early Wednesday morning, Kanye spontaneously changed the project's cover art. A look at Pusha's online merch shop shows Kanye's last-second idea for the cover was to feature a harrowing 2006 photo of Whitney Houston's bathroom full of drug paraphernalia.
According to Pusha, Kanye paid $85,000 to license the picture. After hearing the price, over the phone at 1 a.m., the G.O.O.D. Music CEO says he told Kanye, "Hey, I don't want to pay for that. And I wasn't even going to ask you to pay for that. We picked what we picked. It's here, it's ready." Pusha says Kanye responded, "No, this what people need to see to go with this music. I'ma pay for that."
As for the image's artistic significance, Pusha says he's leaving that to his executive producer. "I'm not really too, too, too entrenched in the art world like that. I'm just going to let him do that thing. And he's paying for it," the former Clipse rapper said.
The photo in question was reportedly taken in 2006, the same year Houston filed for divorce from Bobby Brown. The image was released after Houston's death in 2012, and published by several newspapers.
On Wednesday, Pusha also revealed the album's tracklist and confirmed that Kanye produced all seven of the songs on Daytona. Kanye and Rick Ross both have guest verses. During a listening party that night, King Push shared that all coming albums from G.O.O.D. Music will consist of seven songs each. The "Numbers on the Boards" rapper also clarified in his Power 105 interview that he does not agree with Kanye's position on Donald Trump.
Daytona drops tomorrow. You can view the cover below.
See Photos of Kanye West's Different Looks Over the Years