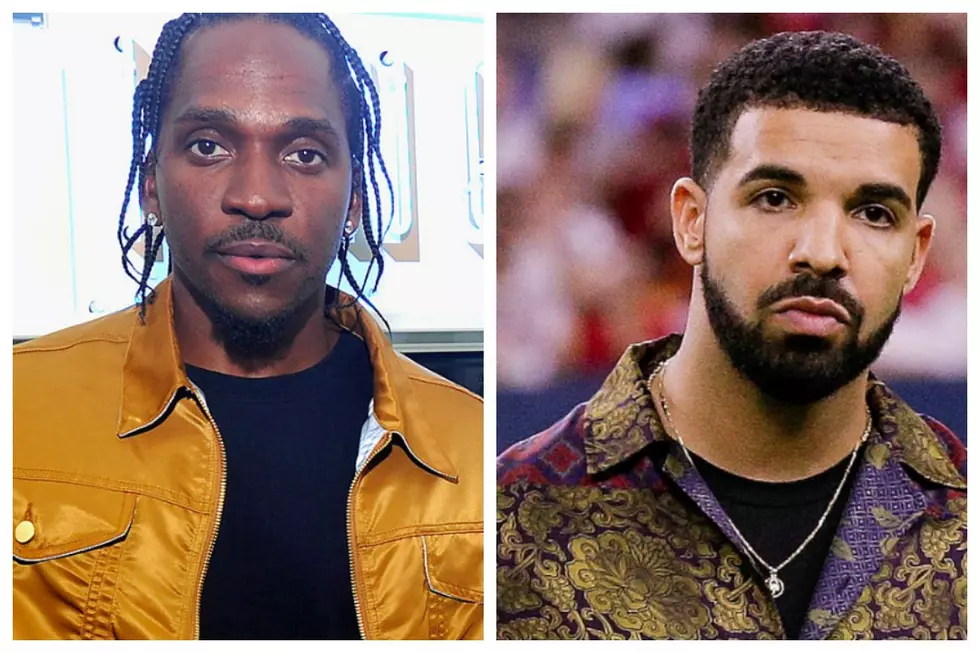 Pusha T Claims Drake Is Offering $100K for 'Info' on Him
Brad Barket/Bob Levey, Getty Images
Yet another layer has been added to the Drake-Pusha T beef. Now, Pusha claims that the Toronto rapper is offering up $100,000 for information on him.
Pusha aired out all of Drake's business on "The Story of Adidon"—including his alleged son, who he says Drake's been hiding, and the child's mother, in addition to using cover art that featured Drake wearing 'blackface.' Following the uproar, Drake was prompted to release an explanatory statement about the image.
And now, hot of the release of Kanye West's new album, Pusha has tweeted speculation that Drake is offering up $100K for info on him to use in his anticipated response to his scathing diss.
"You got a 100k floating around for info? Can't no amount of money create skeletons that don't exist," he tweeted late last night, probably from Wyoming, where Kanye was hosting his  campfire listening party for Ye.
Obviously, it isn't confirmed that Drake is willing to put up that amount of cash for info info on Pusha, but Pusha's already claimed that he has more dirt on Drake, so, who really knows.
As for Drake, he's still scheduled to drop his new album, Scorpion, at some point this month, which features production from DJ Premier among others.
Bad Boys: 8 Controversial R&B Singers