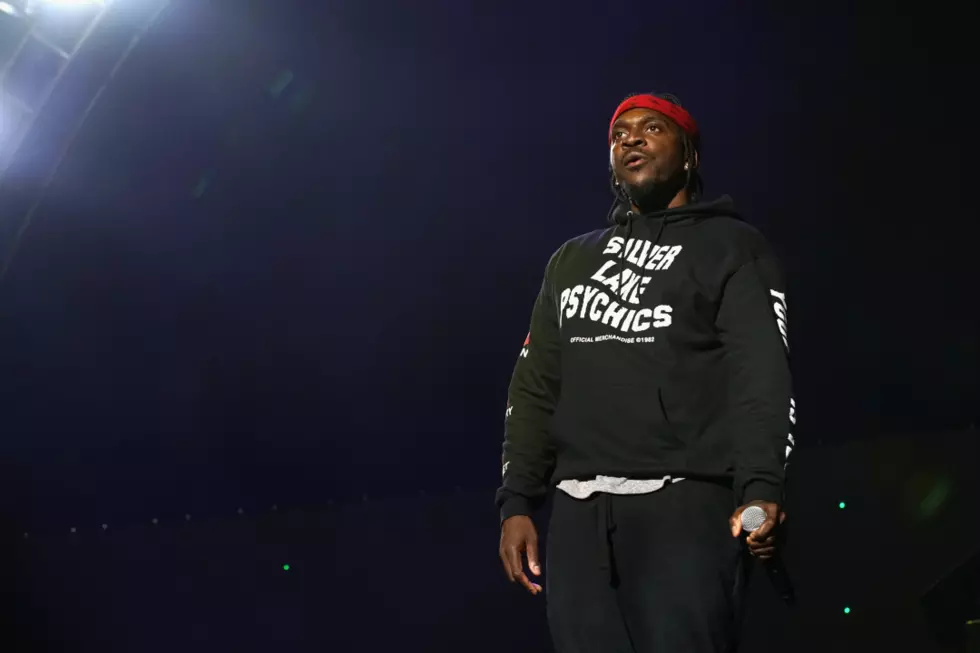 Pusha-T Got Chased by a Fox While Working on Music in Wyoming With Kanye West
Bennett Raglin, Getty Images
Fresh off his beef with Drake, Pusha-T has a new enemy in sight. In an interview with GQ published today (June 11), the rapper shared details about his time working with Kanye West in Wyoming, where Yeezy has spent several months producing and recording new music. While he was there, Push says he had a nasty encounter with a wild fox.
"I was chased by a fox," the G.O.O.D. Music president said. "Being in their habit, invading their habitat."
Detailing the apparently terrifying incident, Pusha said the animal started getting close to him. "I ran. But it kept coming towards me," he continued. When asked whether he was scared, the rapper said, "For sure. I'm not an outdoors person."
Pusha, for his part, says the rest of his Wyoming experience was pretty chill. "It had a very rehab type of feel," he said. "Secluded, away, super laser focused on the music. Clean living. Disconnected from everybody except those who are about the art. I was just focused on health."
See Photos of Kanye West's Different Looks Over the Years