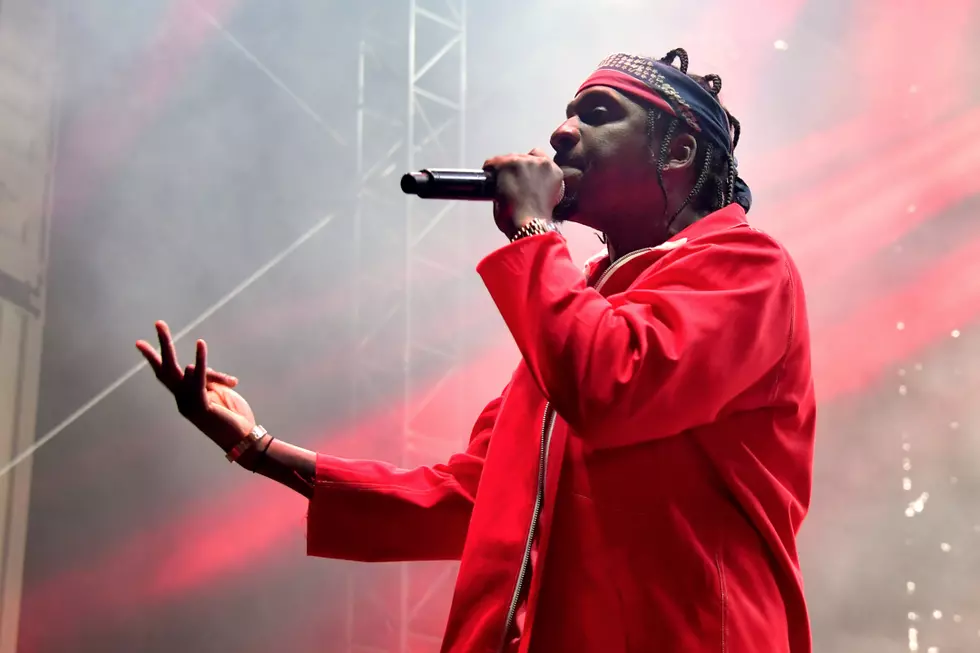 Pusha-T Is Ready for a Summer-Long Feud With Drake
Neilson Barnard, Getty Images
Pusha-T reignited his longstanding beef with Drake on the final track of his new album, Daytona, sparking a quick response from the Toronto rapper in the form of a diss track questioning Push's drug-dealing past, and an accompanying invoice allegedly charging G.O.O.D. Music $100,000 for "promotional assistance and career reviving." The Clipse member addressed the war of words in an interview with Vulture published today (May 29) and it looks like the beef isn't being put to rest anytime soon.
The MC said his song, "Infrared," was a response to Drake's subliminal criticism on the More Life track, "Two Birds, One Stone," in which OVO's finest raps, "But really it's you with all the drug dealer stories/That's gotta stop, though/You made a couple chops and now you think you Chapo."
Pusha reportedly shook his head as he told the interviewer his reaction to hearing Drake question his authenticity to the streets.
"I have to question the authenticity of it when you get into the idea of skill set and what you do, off of what I've heard publicly," the G.O.O.D. Music president said. "I'm not reaching for this, this is not my—this is out there, this is public knowledge."
The public knowledge to which King Push refers is Drake's history of employing additional writers in his songwriting process. On "Infrared," Pusha raps, "Let's cram numbers, easily/The only rapper sold more dope than me was Eazy-E/How could you ever right these wrongs/When you don't even write your songs?"
Asked whether he was prepared for an extended war, Pusha responded in the affirmative. "I'm ready for everything that comes with it. Everything. And we gonna deal in truths ... My truth was questioned, and I'm gonna deal in truths all summer long," he said.
Considering the beef dates back on wax at least as far as Pusha's 2012 song, "Exodus 23:1," it's safe to say he's prepared for a prolonged battle. Drake will have new opportunities to escalate the confrontation when he releases his new album, Scorpio, in June.
Elsewhere in the interview, Pusha discusses G.O.O.D. Music's evolving sound, the legacy of "cocaine rap," and the streaming era trend of extended data dump albums.
See Photos of Drake's Different Looks Over the Years