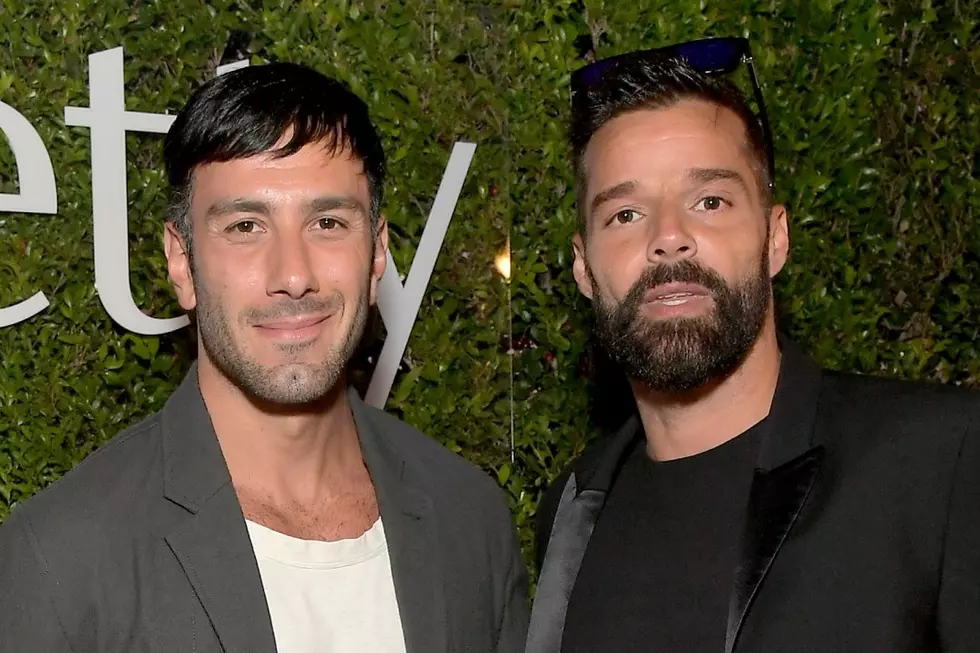 Ricky Martin and Husband Jwan Yosef Are Expecting Baby No. 4!
Charley Gallay, Getty Images for The J. Paul Get
Ricky Martin and husband, Jwan Yosef, announced that they are expecting baby No. 4! Martin made the big announcement during the Human Rights Campaign National Dinner in Washington, D.C. on Saturday (September 28).
Martin was accepting an award for his philanthropy and advocacy for LGBTQ+ rights when he surprised the audience by talking about growing his family.
Martin first thanked his husband in his speech before giving thanks to his children. "My beautiful twins, Valentino and Matteo, they're also here, I love you with all my heart, you're my strength, you inspire me every day, you motivate me to keep doing what I'm doing and you guys are amazing kids. You're amazing I love you," Martin smiled.
"Lucia, my baby girl, who's not here with us, she stayed at home with grandma," he continued. "But she's also the light of my life."
Martin then broke the big news, "And by the way, I have to announce that we are pregnant! We are waiting. I love big families," he said as he finished his speech.
Martin first became a single father in 2008 with his twin boys, Valentino and Matteo, via surrogacy. Martin and Yosef met on Instagram and began dating in 2016 before marrying in 2018. Eleven months later, baby Lucia was born on Christmas Eve.
Watch Martin's acceptance speech and big announcement, below!
Celebrity Kids Who Look Exactly Like Their Famous Parents