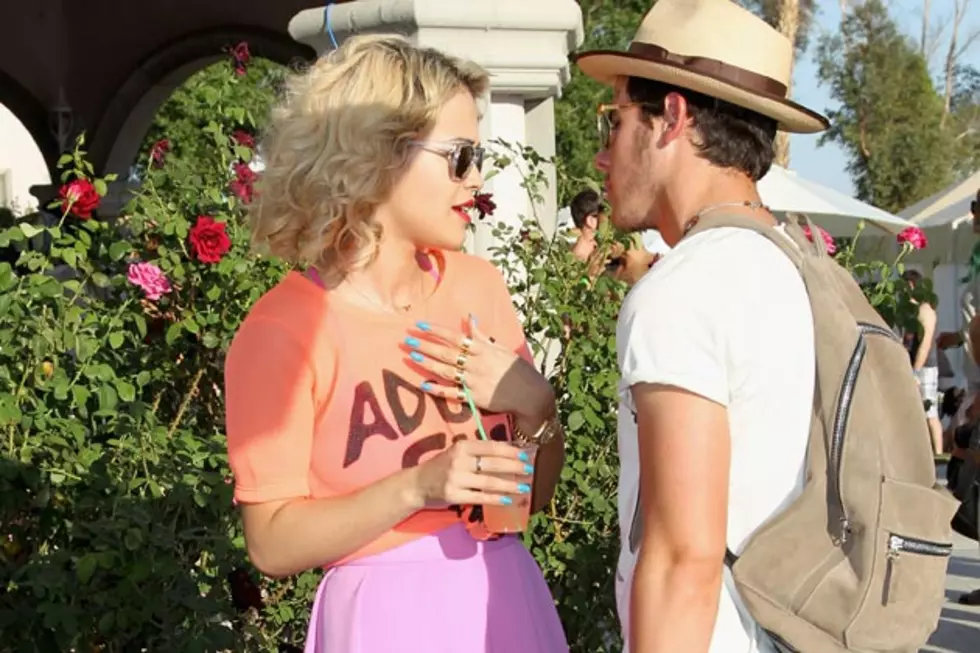 Rita Ora Denies Ever Dating Nick Jonas
Jonathan Leibson, Getty Images
A year ago, it was rumored that Rita Ora and Nick Jonas had a fling, which was fueled by the speculation that the Jonas Brothers song 'What Do I Mean to You' was about their dalliance. Ora, known for her romances and her fashion endorsements, has spoken out about the romance, claiming it never was.
The lyrics were inflammatory and went as such: "No need for water, Rita / You got the wine / Searching for diamonds / When I gave you the time / Keys to an open door, don't need a lock / Stains on a dirty floor, you don't see a spot."
Well, on Bravo's 'Watch What Happens Live' (which aired April 27), Ora explained that she never knew Jonas was crushing on her and while the song was meant for her, it wasn't born out of a romance gone bad. It was more the result of a lack of communication.
"I never dated him," the singer said. "I actually met Nick through a friend and it was a very weird situation ... because we were close, but it never went to that level and then I read the lyric and I kind of messaged him and was like, 'I have no idea where this came from. If you want to talk about it, call me.'"
According to Rita, Nick responded, admitting he wasn't clear about his feelings for the singer.
She continued, "He was like, 'You know what, I just obviously didn't put out how I felt across to you properly.' And it was one of those situations ... Regardless, we're still friends and I still have a lot of respect for him."
Oh Rita! You heartbreaker. For his part, Jonas also spoke about his feelings about his ex Miley Cyrus getting engaged in the song 'Wedding Bells,' so it seems his best mode of communication is his songs.
Ora has since moved on with Calvin Harris and Nicky J. is coupled up with Olivia Culpo, the former Miss Universe.