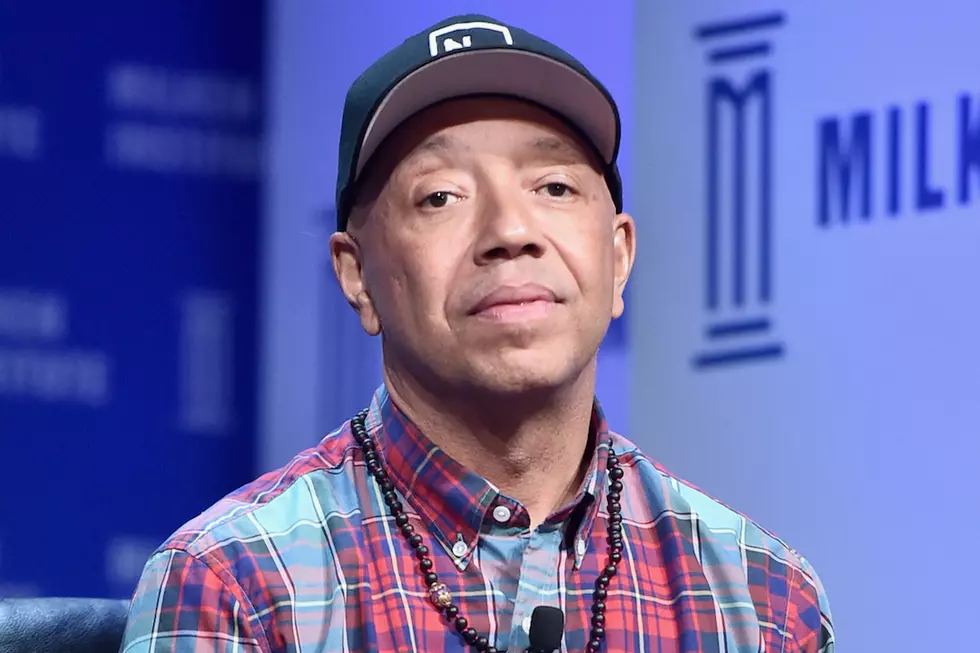 Russell Simmons Accused of Rape, Sued for $5 Million
Alberto E. Rodriguez/Getty Images
An aspiring filmmaker is accusing Russell Simmons of rape, suing the music mogul for $5 million. Jennifer Jarosik claims the producer invited her to his house to discuss a documentary project. He then proceeded to attack and rape her.
In documents filed Wednesday (January 24) with the United States District Court for the Central District of California, Jarosik states that she and Simmons became friends in New York city in 2006, bonding over their shared "love and passion for meditation, yoga and a vegan diet." She trusted him because of his "reputation as a spiritual conscious person," and he promised to help make her film.
When Jarosik was invited to Simmons Los Angeles house in 2016, she says he asked to have sex, to which she verbally declined with a "no." She says he then got aggressive and pushed her onto his bed. She hit her head while trying to force him off her. She claims Simmons then "pounced on her while she was still in shock and fear, and proceeded to rape her."
Jarosik says she told only a few close friends about the incident and felt it was partially her fault since she was not strong enough to resist. But upon seeing multiple other women accuse Simmons of sexual harassment and rape, she contacted him. According to the suit, he replied pretending it never happened.
Four other women have also accused Simmons of rape, and several others have accused the famed hip-hop icon of sexual misconduct. He has denied all allegations that have been made against him.