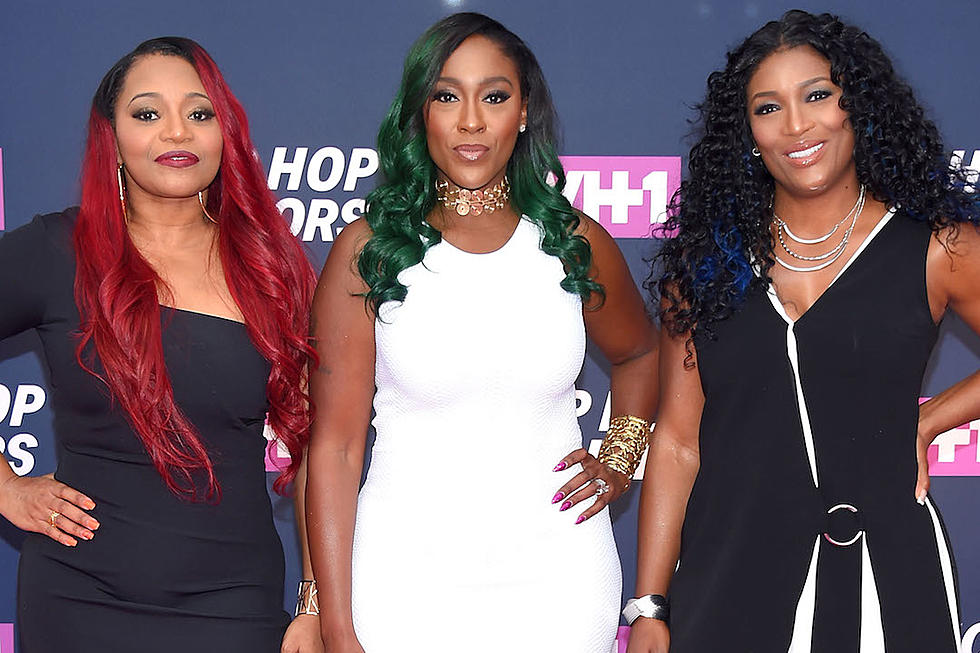 Salt-N-Pepa, SWV and En Vogue to Star in New BET Docuseries 'Ladies Night'
Michael Loccisano, Getty Images
Need a healthy dose of 90s nostalgia? Well, it looks as if a new BET  docuseries has you covered. Ladies Night will star three mega groups that reigned in the 90s— Salt-N-Pepa, En Vogue and SWV.
The 10-episode series will hone in on the ups and downs, challenges and triumphs of the beloved groups as they embark on a nationwide tour, according to The Hollywood Reporter. The ladies certainly have a lot going on too.
En Vogue is fresh off the release of their first album in over 14 years, Electric Cafe. The 11-song collection features the trio -- founding members Terry Ellis and Cindy Herron-Braggs and newest addition Rhona Bennett -- dabbling in a variety of genres including EDM (the bouncy "Love the Way"), old-school funk ("Have a Seat") and traditional R&B (the love anthem "Reach 4 Me").
As for SWV and Salt-N-Pepa, SWV reportedly has a biopic in the works and has steadily toured over the past year, including an impressive, nostalgic medley performance on last year's Soul Train Awards. As for Salt-N-Pepa, they've been making spot appearances as well, including showing up on Taraji P. Henson's Christmas TV special last year.
Ladies Night is part of the new programming that the freshly revamped BET is introducing. Eddie Murphy's classic romantic dramedy, Boomerang, will also be getting a reboot, via a new series on the network.
No word yet on when the series will premiere.
50 Greatest Female R&B Artists of the 90s