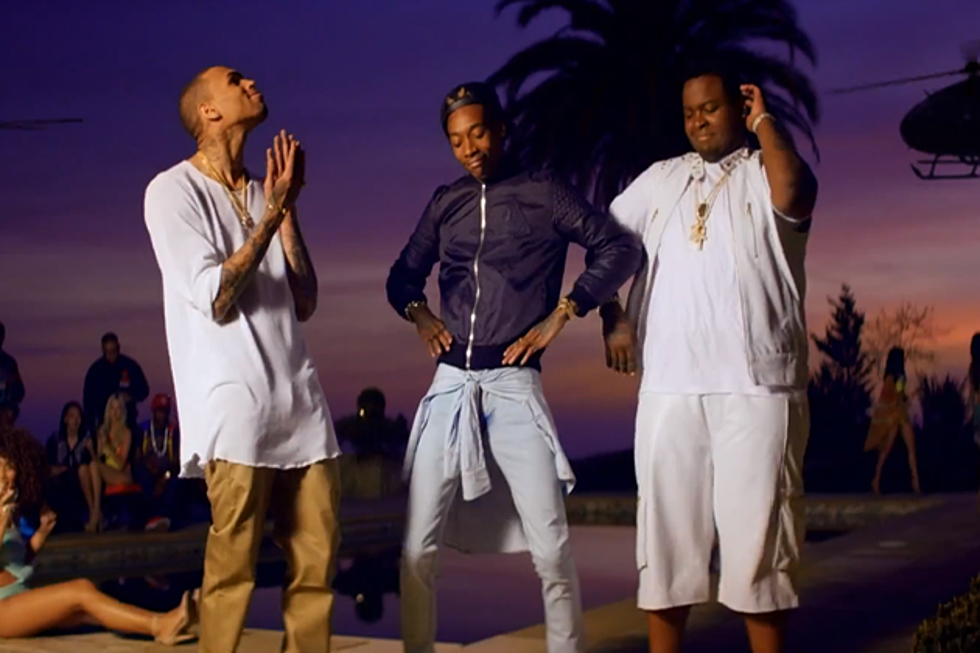 Sean Kingston Hangs With Beautiful Ladies, Wiz Khalifa and Chris Brown for 'Beat It' Video
YouTube
The reggae crooner teams up with Wiz and Brown for the visual, in which all three are in an exotic location that seems to only have sexy women roaming around. Just in time to remind us that summer is around the corner and warm weather is almost here.
Poolside is where they're at with several beautiful women joining the fun. C. Breezy is still poppin' and lockin' as he shows off his dancing skills throughout the video and even raps his verse.
As the sun goes down, so does everyone's guard. The video ends with Wiz, Brown and Kingston doing a bunch of old school dance moves and being goofy.
               Watch Sean Kingston's 'Beat It' Video Feat. Chris Brown & Wiz Kahlifa