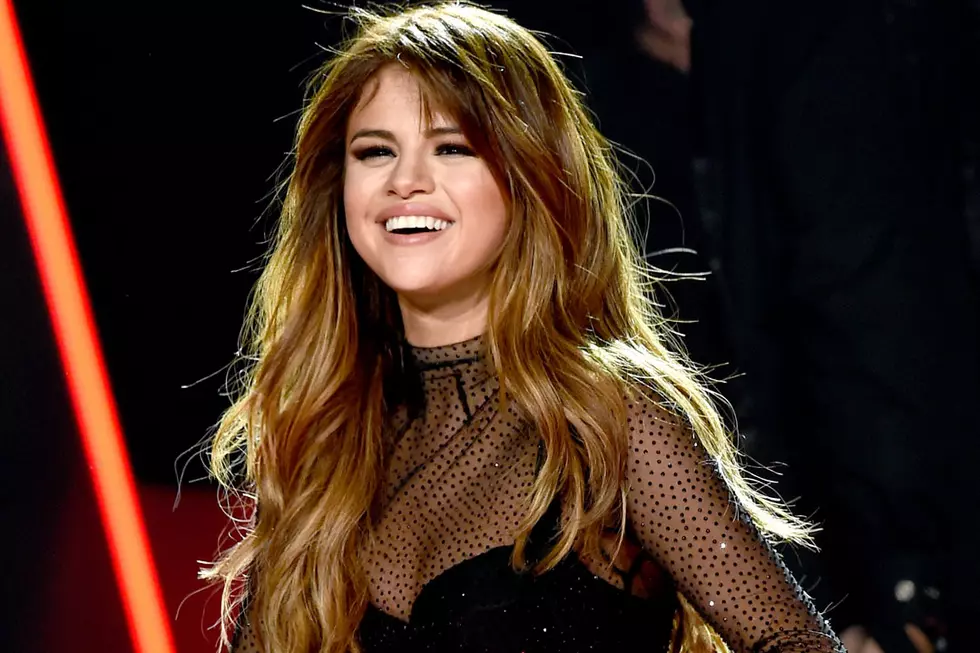 Selena Gomez Announces New Single 'Back to You'
Kevin Winter, Getty Images
Get ready, Selenators, Selena Gomez's first 2018 single is just over a week away.
The "Fetish" singer took to Instagram on Tuesday (May 1) to announce that her new song, "Back to You," will arrive May 10. It will be featured on the Season 2 soundtrack for 13 Reasons Why, for which Gomez is an executive producer.
"I'm so excited for you guys to hear it," she wrote simply of the track alongside a photo of her propped up against a vanity.
Gomez hasn't released a proper album since 2015's Revival, but has been rolling out a steady stream of singles in the intervening years, including her most recent hit, Marshmello collab "Wolves."
"My next album has been forever in the making. When people ask me why, I'm honest about it: It's because I haven't been ready. I mean, point-blank, I don't feel confident enough in where my music is yet," she said during a February interview with 13 Reasons Why star Katherine Langford for Harper's Bazaar. "If that takes 10 years, then it takes 10 years. I don't care. Right now I just want to be super intentional with all of the things I'm doing."
Fortunately for fans, it seems the 10-year gap is shortening.
See Gomez's announcement above. 13 Reasons Why, which released its first Season 2 teaser on Monday, returns May 18.
Disney Stars Then + Now