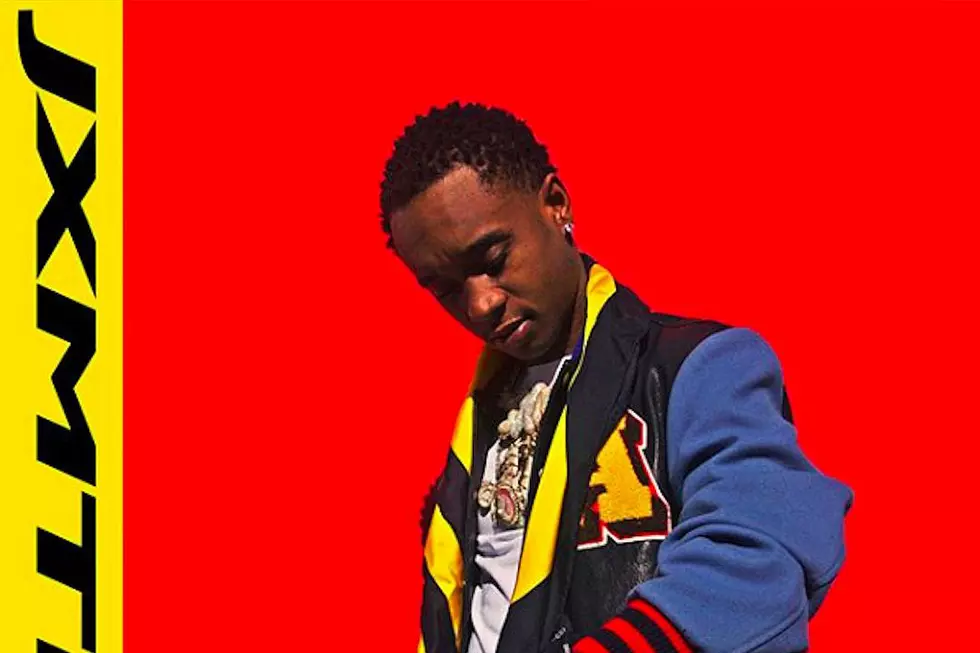 Stream Slim Jxmmi's 'Jxmtro' Album
Eardruma Records / Interscope Records
It's Slim Jxmmi's time to shine. Today (May 3), the rapper, who serves as one-half of Rae Sremmurd with his younger brother Swae Lee, unloads his aptly-titled debut album Jxmtro.
The project includes nine tracks and features from Zoe Kravitz, Swae Lee, Pharrell, Trouble and Riff 3X. The features are cool, of course, but the focus should be on Jxmmi, who's proven himself to be a more than solid presence on the mic as a solo artist.
The idea of Jxmmi dropping a solo project first popped up when Rae Sremmurd's longtime producer Mike WiLL Made-It revealed that the duo's latest LP would feature three solo albums.
Jxmtro arrives as part of Rae Sremmurd's epic album triumvirate that includes Jxmmi's LP, Lee's Swaecation and, of course, Lee and Jxmmi's SremmLife 2 follow up, SR3MM. All three projects are streaming now. The move feels very OutKast-esque, and obviously, everyone should be around for it. We know we are.
See the full extent of what Slim Jxmmi brings to the artistic table by checking out Jxmtro for yourself below. While you're at it, check out Swaecation and SR3MM too.
Slim Jxmmi's Jxmtro Tracklist
1. "Brxnks Trunk"
2. "Players Club"
3. "Anti-Social Smokers Club" featuring Zoe Kravitz
4. "Chanel" featuring Swae Lee and Pharrell
5. "Cap" featuring Trouble
6. "Changed Up"
7. "Keep God First"
8. "Juggling Biddies" featuring Riff 3X
9. "Growed Up"
Check Out the 2018 Hip-Hop Music Festivals You Need to See