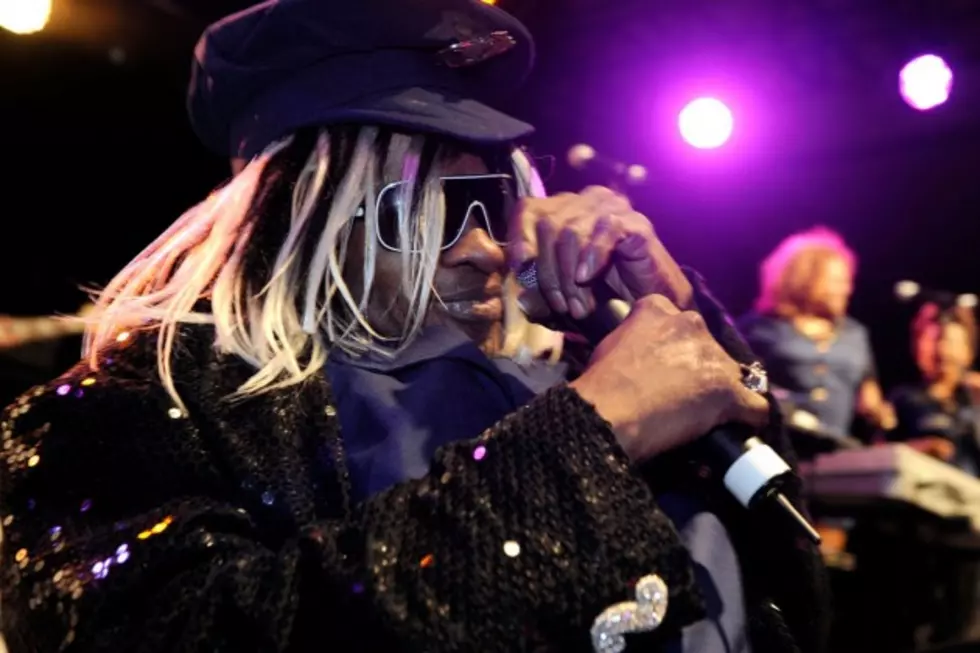 Sly Stone Wins $5 Million Lawsuit Against Former Manager and Associate
Charley Gallay, Getty Images
After living destitute in a van in California for quite some time, funk legend Sly Stone can breathe a sigh relief because he's $5 million richer. The Sly and the Family Stone frontman won a breach-of-contract lawsuit against a shady former manager who swindled his fortune.
On Tuesday (Jan. 27), an L.A. jury ruled in favor of the 71-year-old singer, who sued his ex-manager Gerald Goldstein, attorney Glenn Stone and Even St. Productions Ltd, for stealing his royalties, USA Today reports.
Following a lauded run in the '70s with his band Sly and the Family Stone, heavy drug use overshadowed the 'Everyday People' creator's career. In 1989, during his addiction to cocaine and sedatives, Goldstein and Glenn Stone apparently convinced Sly to sign off on documents that would make him an employee of and co-owner of Even St. Productions alongside them.
"It's a good day for Sly, it's a good day for entertainers in general," said his attorney, Nicholas Hornberger. "This was an important verdict for people that are artists, entertainers, music composers, etc."
Some of the money received from royalty rights assigned to Even St. Productions was supposed to be given to Stone, but according to his lawyer, Goldstein and Glenn Stone arranged to get it through shady accounting practices.
The entertainer testified that he had not received any royalty payments between 1989 and 2000.
Stone will now be awarded $2.5 million from Even St. Productions, his manager must shell out $2.45 million and the lawyer he worked with, Glenn Stone, has to pay up $50 million.
The award will be challenged, according to Gregory Bodell, the attorney for Goldstein and Glenn Stone.
See 20 Rappers' & Singers' Yearbook Photos You Won't Believe