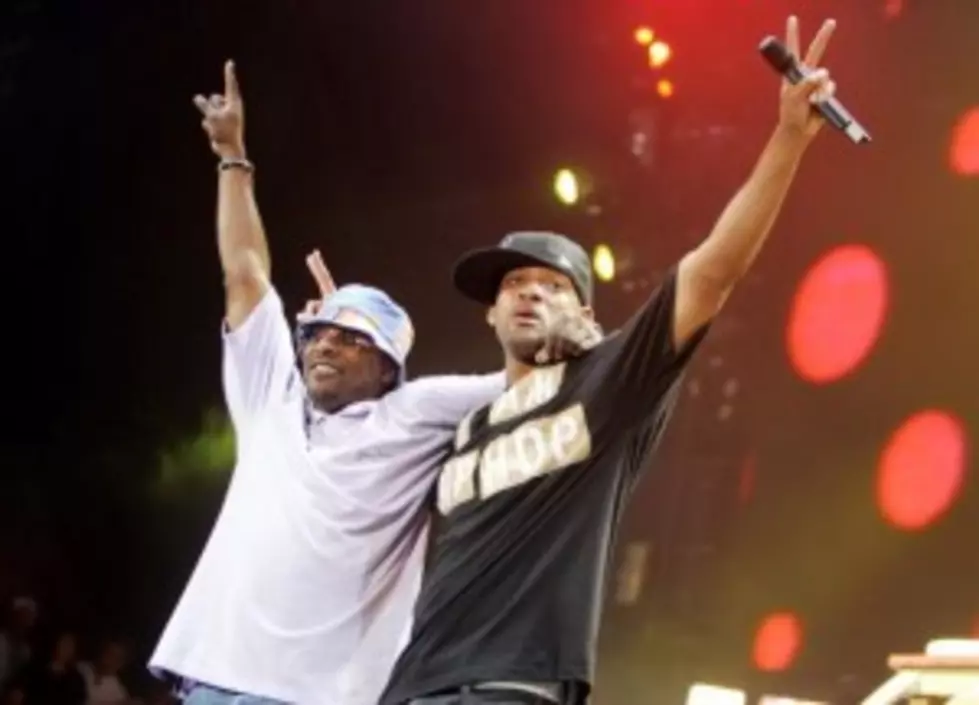 Will Smith's Childhood Hit Comes Full Circle
Back in 1988 before he was known as blockbuster movie award winning "Will Smith" ... before he was known as the "Fresh Prince of Bel-Air" - he was known simply as "The Fresh Prince". The Fresh Prince teamed up with Jazzy Jeff and brought us some unforgettable jams in the late 80's/early 90's. One of those jams was an anthem at the time for teenagers with parents that just couldn't comprehend their lifestyle.
The song "Parents Just Don't Understand" was an instant hit and to this day, I can still remember the video (check it out below after the jump).
Well now "The Fresh Prince" is all grown up and with an impressive solo music and film career its safe to say that Mr. Smith is one of the biggest super stars in the world. Success also runs in the family with Will being hitched to Jada Pinkett-Smith with whom which he shares a family of budding child stars including son Jaden Smith (Karate Kid III) and Willow Smith (Whip My Hair). Willow released a song earlier this year that had everyone and everyTHING "whipping their hair back and forth", and now Willow is ready to record a new record that will pay homage to one of her favorite tunes, and we don't think she'll have any licensing problems being that the rights to the song are in house.... literally. In her home. Willow is considering recording a new version of dad's "Parents Just Don't Understand" in 2011 and she told Yahoo.com simply:
"It's a really great song."
She recently signed on to tour with family friend Justin Bieber on the European leg of his world tour.
Just for fun I dug up a couple of gems. Below are both the original classic video and a previous remake by two other artists that you may have heard of (tee hee).