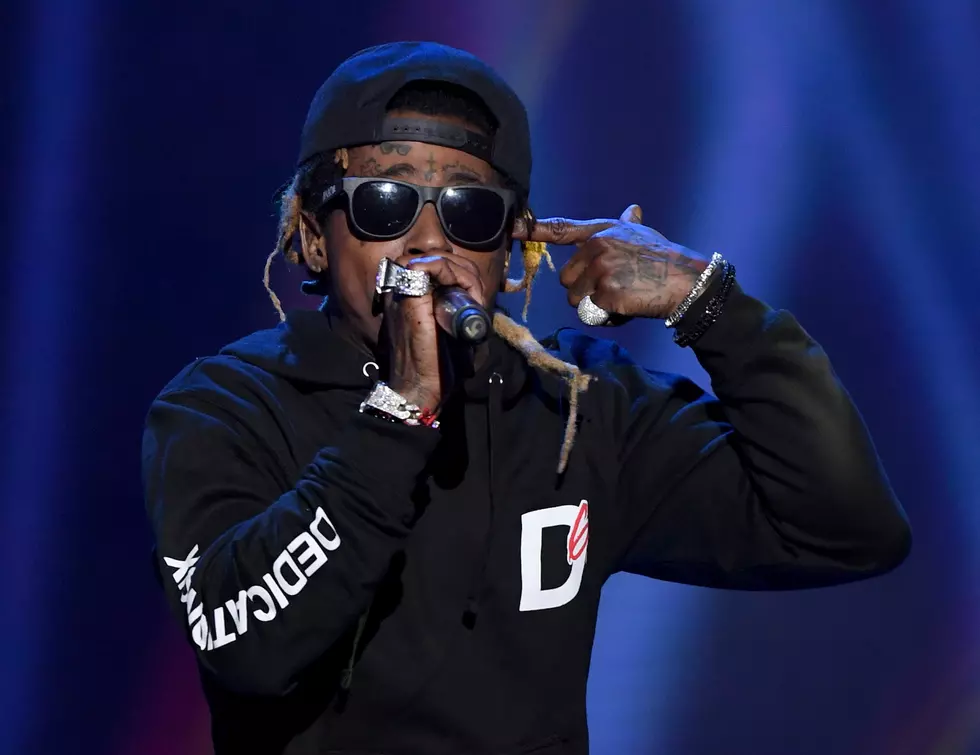 Stampede Almost Ruins Lil Wayne's Lil WeezyAna Fest
Ethan Miller, Getty Images
You already know when you get a large group together, especially Black folk, if someone starts running WE ARE ALL GONNA RUN. That would happen under normal circumstances, but it will most certainly happen with today's racial tensions and public shootings. Several people started running and cause utter chaos for at least 30 minutes at Lil Wayne's annual Lil WeezyAna Fest.
Weezy's NOLA celebration is now in it's 5th year, and this silly incident marks the first time there's ever been an issue at the festival. According to reports people suffered minor injuries after a few concert goers thought they heard gun fire. Trey Songz, Travis Scott, Megan Thee Stallion, Saweetie and more.came to the Crescent City to join Wayne and help him celebrate his home town. More than 15,000 fans packed into the UNO Lakefront Arena ready to turn up with their favorite stars.
According to AllHipHop all the chaos broke out minutes after Meek Mill left the stage.
For some reason a few fans thought they heard gun fire and made a mad dash for the exits. All hell broke loose as thousands started running out of panic, causing an extremely dangerous stampede. As most of the arena crowd ran for their lives, a few folks stopped off to raid the concession stands. Unfortunately we always have those people looking to take advantage of a bad situation.
Terrified fans ran over, and through the barricades and tore down fencing running for cover, and others stole alcohol, cash registers and tip jars in the mist of the chaos. NOPD eventually got a handle on the panicked fans and was able to settle everyone down. Thank God no one was killed by being trampled or recieved life threatening injuries. According to NOLA.com the damage the crowd left was extensive reporting fences were torn down, parts of the stage was destroyed, the medical tent was left in tethers, abandoned concession stands were looted...it was a hot mess.
Police could only speculate that gun fire or a fight caused the mass hysteria. After roughly an hour, the festival resumed with the man of the hour. Lil Wayne closed out the concert with a host of guest to include DJ Khaled, Choppa, and Future.
Rest in sweet peace to veteran actor John Wesley. He had countless recurring roles on The Fresh Prince of Bel Air, The Jeffersons, and Frasier, to starring in movies along side Morgan Freeman to Denzel Washington. The beloved star passed over the weekend according to his manager, Gerry Pass, of complication due to Multiple Myeloma. He was 72 years old.
Our heartfelt condolences go out to the family and friends he leaves behind.