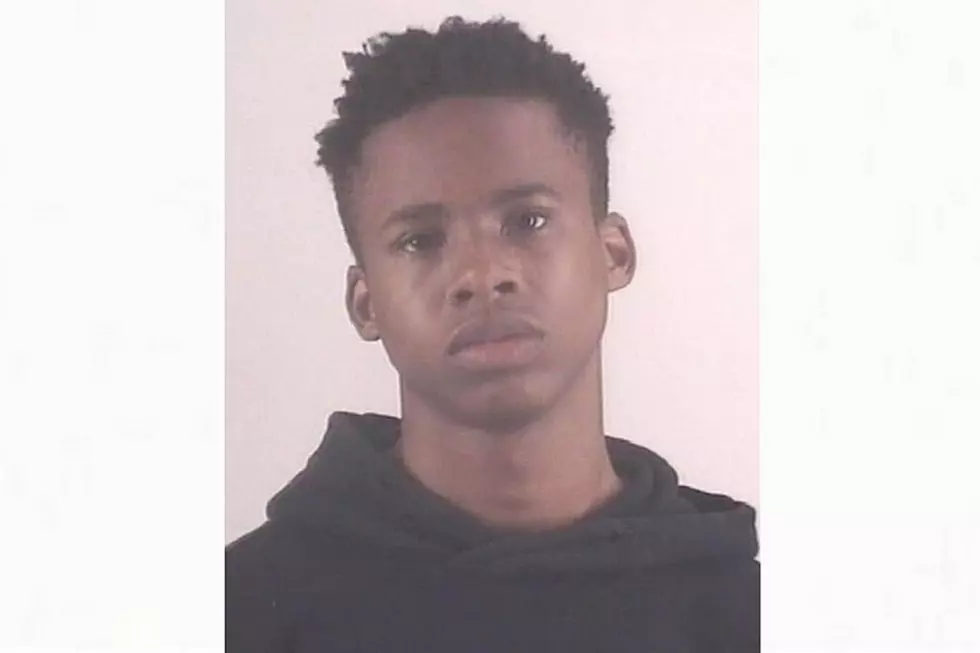 Tay-K Shares Photo From Jail Cell After Being Charged With Additional Felony for Possessing a Phone
Tarrant County Sheriff's Office
Tay-K continues to needle the powers that be while awaiting trial in two capital murder cases, among other charges. The Texas rapper born Taymor Travon McIntyre appears in a photo taken inside a jail cell that was posted today (Aug. 28) on his Instagram and Twitter.
The post comes two weeks after it was reported that Tay-K was moved within Texas from Tarrant County Jail to the maximum-security Lon Evans Corrections Center, where he's being held in solitary confinement. The transfer was reportedly precipitated by a sheriff's deputy discovering Tay-K hiding a cell phone and a charger during a pat-down.
It's unclear when or where the posted photo was taken. "Live From the Gates of Hell #FreeMe," reads the caption.
The rapper's case isn't looking great. The Fort Worth Star-Telagram reported last week that Ariana Bharrat, one of Tay-K's co-defendants in his original capital murder and aggravated robbery case for the fatal shooting of 21-year-old Ethan Walker during a home invasion in July 2016, has agreed to testify against her alleged accomplices in exchange for the waiving of her own capital murder charge. Prosecutors previously struck a similar deal with suspect Megan Holt.
McIntrye also faces an additional capital murder charge for the fatal shooting of 23-year-old photographer Mark Saldivar outside a San Antonio Chick-fil-A, as well as an additional aggravated robbery charge for an unrelated incident in Arlington, Texas. Both incidents took place during the rapper's time on the run after cutting his ankle monitor and fleeing pre-trial house arrest for the Ethan Walker case, during which time he recorded his viral song "The Race."
You can review a timeline of Tay-K's legal struggles here. View his Instagram photo taken inside a jail cell below.
See 22 Hip-Hop-Related Police Raids