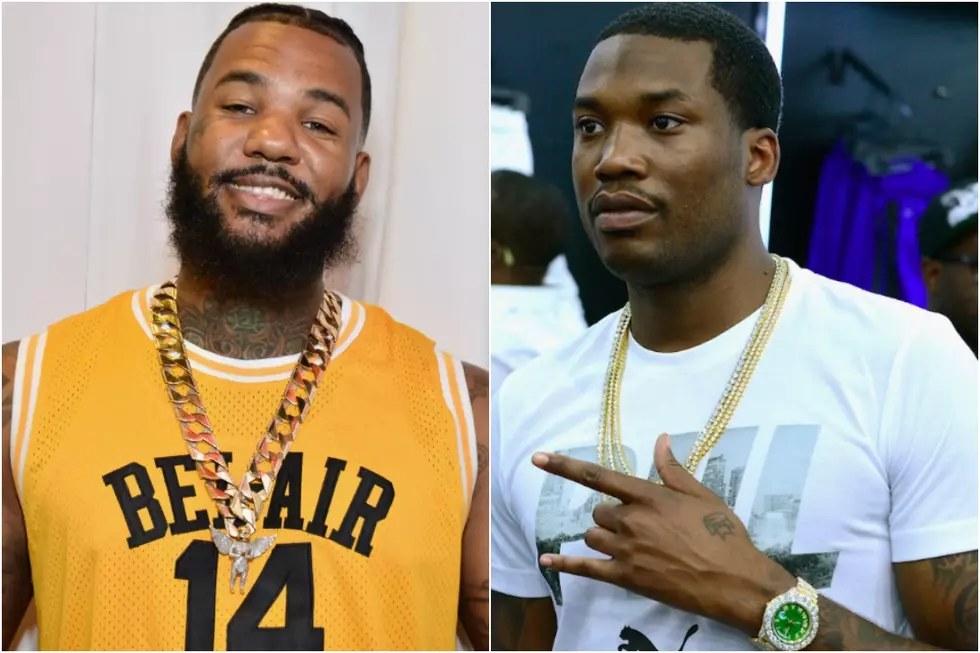 Terence Crutcher's Death Is Making The Game Rethink His Beef With Meek Mill
Araya Diaz / Lisa Lake, Getty Images (2)
The police shooting of Terence Crutcher has made The Game reconsider his beef with Meek Mill. Crutcher was shot and killed by a Tulsa, Okla. cop named Betty Shelby despite having his hands up and being unarmed. The loss of another Black life occurred just a few months after Alton Sterling of Baton Rouge, La. and Philando Castile of St. Paul, Minn. were killed in similar police shootings.
Crutcher's death has made The Game reevaluate the appropriateness of beefing with Meek Mill. TMZ caught up with The Game today (Sept. 20) and got his thoughts on the situation in the video above.
"I find it a little difficult to be beefing with another African American artist cause on one accord, I should be on this Black Lives Matter push and this cops killing African Americans thing," The Game said. "And then on the other side, I got this beef with Meek going, so I'm torn. It makes me look bipolar."
The Game was not putting an end to the beef though. The Compton MC made it clear his issue with Meek Mill needed to be settled.
"Me and Meek know what's up. He knows what was done. I know what was done," Game said. "Something's gotta be done about that. It's gotta be figured out."
The Game did say he hoped his "Pest Control" song would be the last diss track he had to release. But it sounds like the onus is on Meek Mill to reach out and clear the air with the Compton rapper.
20 of the Most Opinionated Rappers in Hip-Hop