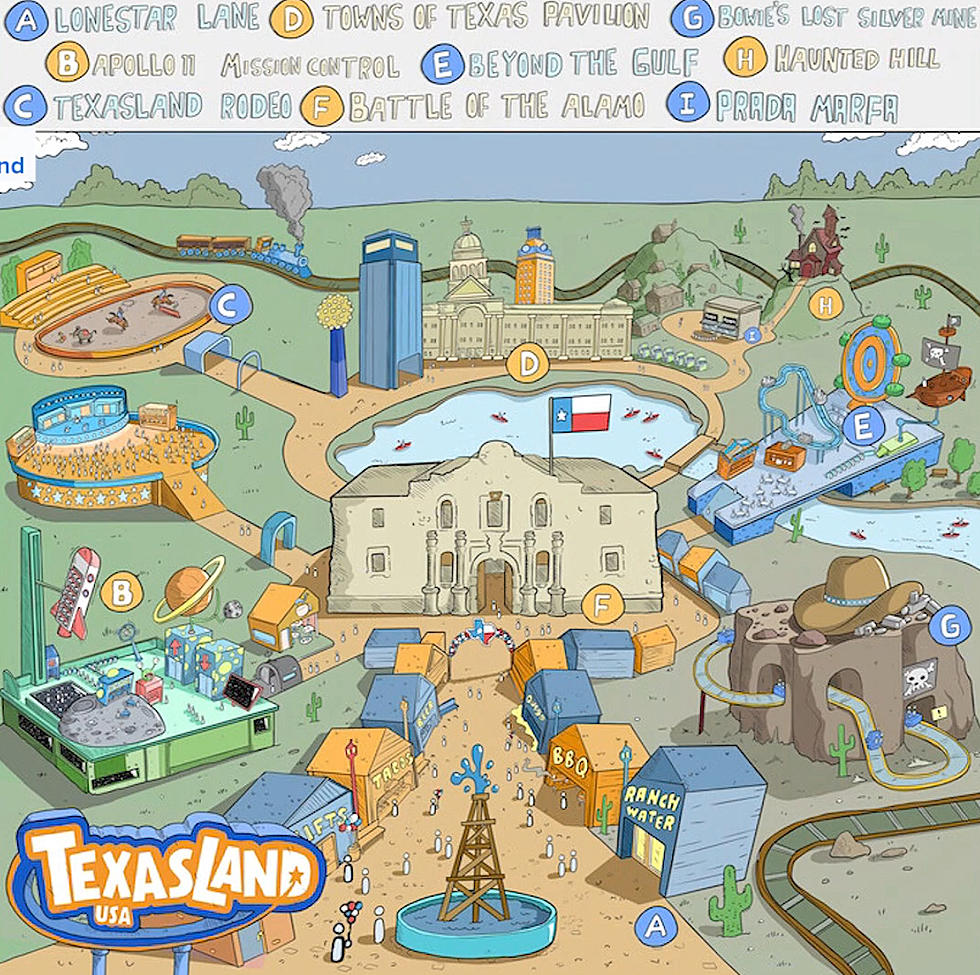 Could TexasLand USA Be the Long-Awaited Replacement for Astroworld in Houston?
TexasLand USA
Could Houston finally be getting a replacement for Astroworld?
Lizzy McGee, a visionary and sixth-generation Texan, is determined to prove that everything is indeed bigger in Texas. Inspired by the rich history and vibrant culture of the Lone Star State, McGee is spearheading an ambitious project to bring a Texas-themed amusement park to the heart of H-Town.
Houston, the largest city in the United States without a theme park, has long awaited an entertainment destination that can rival its size and spirit. The proposed park, aptly named "TexasLand USA," aims to fill this void, offering a thrilling and immersive experience that showcases the best of Texas.
From the awe-inspiring Apollo 11 mission to the legendary Battle of the Alamo, and even featuring a fully functional rodeo arena, TexasLand USA promises to be a cultural hub that encapsulates the essence of the Lone Star State. Houstonians and visitors alike will finally have the opportunity to immerse themselves in the captivating stories and traditions that have shaped Texas throughout history.
It has been over two decades since Six Flags AstroWorld bid farewell to its patrons, leaving a void in Houston's entertainment scene. However, if McGee's plans come to fruition, the summer of 2026 could see the long-awaited return of a beloved amusement park to the city.
What sets TexasLand apart from its predecessors is its emphasis on storytelling. While Six Flags parks typically prioritize thrilling rides, McGee envisions TexasLand USA as a place where visitors can delve into captivating narratives that showcase the state's rich tapestry of history and culture. By offering immersive experiences and interactive attractions, the park aims to transport guests on a journey through the captivating stories that have shaped Texas.
While the project is still in its early stages, progress is being made. Thanks to the unwavering support of Texan enthusiasts, more than $80,000 has already been raised to help turn McGee's dream into a reality. While many have supported the vision of TexasLand USA, there are still many who feel that the magic of Astroworld will never truly be replaced.
Feedback is truly important, as the park's success will depend on continued community support, as well as the collaboration of investors, designers, and construction teams.
Houstonians and amusement park enthusiasts alike are eagerly awaiting updates on the TexasLand USA project. Given the fact that Houston is being lapped by much smaller markets in terms of its amusement park offerings, this potential replacement for Astroworld has the potential to become a beloved cultural landmark in the city.
As the countdown to summer 2026 begins, the question remains: Could Houston finally be getting a new chapter in its amusement park history?
LOOK: Oldest Disneyland Rides From 1955 to Today
Stacker
, set out to compile a definitive list of every Disneyland attraction you can enjoy today and ranked them by their age. Using real-time data from
Touring Plans
, Disney archives, and historical news releases and reviews, our list starts with exciting recent park additions and stretches back to the oldest opening-day classics. This list focuses on the original Disneyland Park, so you will not see any rides from its neighboring California Adventure located just across the promenade. Read on to discover the oldest Disneyland rides you can still ride today.