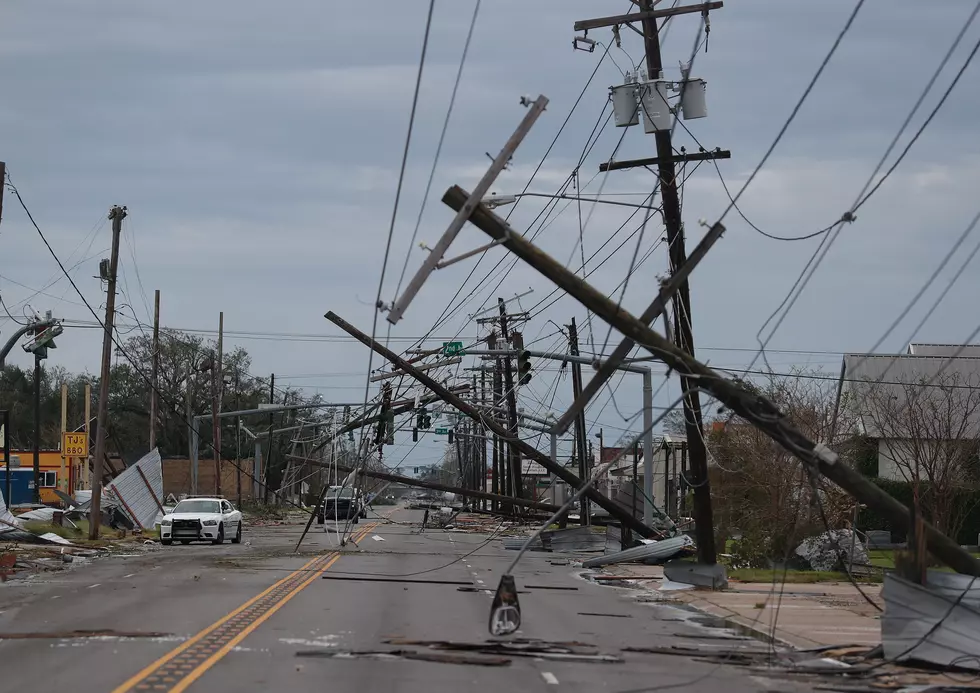 The National Media Has Forgotten About Southwest Louisiana, Again
Getty Images
Didn't we see this coming?
Hurricane Laura recently swept through Southwest Louisiana and left a catastrophic amount of damage to the region.
While the storm approached landfall, every major network in the country had reporters racing to Southwest Louisiana for the perfect "shot."
Well, as quick as the storm swept in and changed lives forever, the national media was just as quick to get out of here. Yes, for a day or two after the storm we did see some coverage of the aftermath, but now all of the national media's attention is elsewhere.
Without mentioning specific regions, had Hurricane Laura hit elsewhere chances are the national media would still be reporting from the devastation, but that is not the case for Southwest Louisiana. Like after Hurricane Rita, the national media is nowhere to be found.
Just recently, the Mayor of Lake Charles released a video pleading for the citizens of Louisiana to not forget about his city and the people. And we won't.
But I do ask, why are there no telethons or virtual concerts being put together for the relief efforts in Louisiana? Why isn't the national media or Hollywood celebrities hosting such events? I don't have to answer that for you.
I will note here that we will NOT forget about those affected by Hurricane Laura. The local media continues to highlight the devastation in Southwest Louisiana and we will continue to remind folks that our neighbors need us.
Shame on the national media for coming to South Louisiana to get the shot they needed, then leave as quickly as they arrived. Perhaps the national media doesn't want the rest of the country to see how we do things here or see that we are actually unified in South Louisiana.
Aerial Pictures of Southwest Louisiana Before & After Hurricane Laura