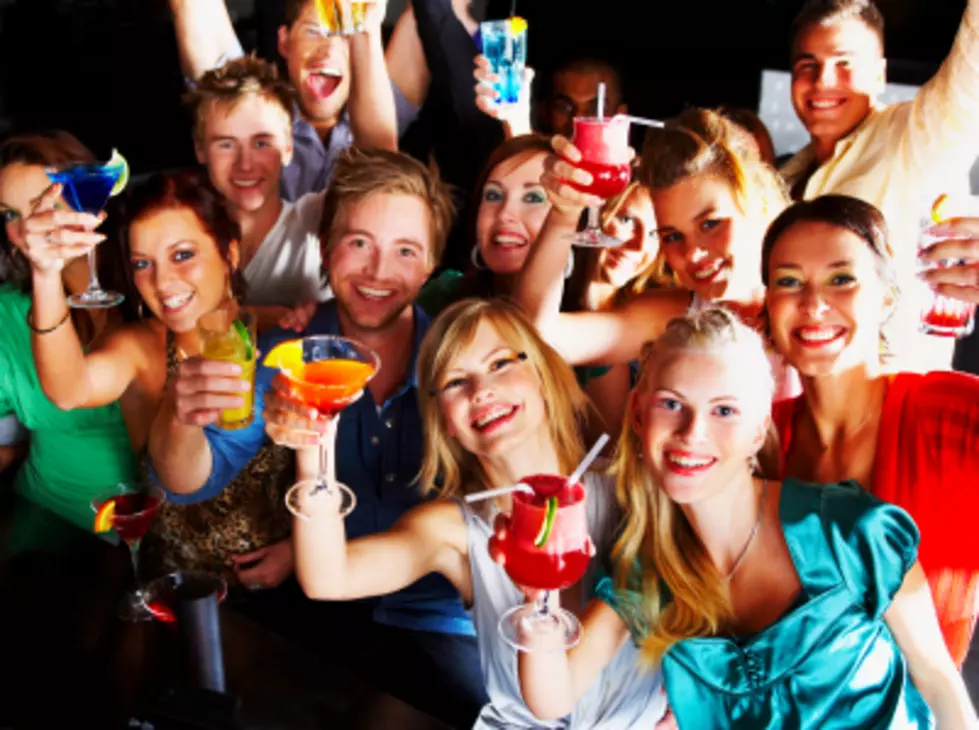 The Ultimate Cinco De Mayo Playlist
Unspecified
Cinco de Mayo may be the perfect excuse for everyone to chug margarita's and eat more taco's and queso than acceptable, but it's also the perfect excuse to do the Macarena without people looking at you like you belong at a middle school dance.
In order to do Cinco de Mayo justice you need to elevate your fiesta level with the ultimate Cinco de Mayo playlist.
1

You might not know all the words to "La Bamba", but I know you sing loud and proud when chorus hits. This song is the perfect way to get in the Cinco de Mayo spirit, now all you need is a margarita and you are good to go!

2

"Bidi Bidi Bom Bom"

Selena

Obiously, Selena had to be on this list! "Bidi Bidi Bom Bom" is the perfect song to get you moving, and after a shot of tequila you might even try to whip out your best attempt at Selena dance moves.

3

Once "Oye Como Va" starts playing you know it's time to grab a taco, Cinco de Mayo is about to get real and this might be your last chance to chow down. Plus, you can totally sway to the rhythm while eating a taco.

4

"Livin' La Vida Loca"

Ricky Martin

I told you it was about to get real. Once Ricky Martin is in the mix you're probably going to need to grab all of your friends and take a shot of tequila and cheers to "Livin' La Vida Loca". I mean, it is Cinco de Mayo and you are, in fact, living the crazy life.

5

"Give Me Just One Night (Una Noche)"

98 Degrees

Once you start with the '00 throwbacks you have to keep going and this 98 Degrees song definitely get's the job done. This might not scream Cinco de Mayo, but they do sing "una noche" a lot and I think that's enough to make it count as a fiesta jam.

6

"Senorita"

Justin Timberlake

Ok, I lied, this is probably the least Cinco de Mayo song, but at this point you're refilling your margarita and doing the finger point dance move at the end of the song when JT says "It feels like somethings heating up. Can I leave with you?"

7

Yes, Lou Bega is happening right now. And you don't even have to be embarrassed that you know all of the words, because it's Cinco de Mayo and everyone knows all the words.

8

It's time to get your macarena on, but you're probably holding a margarita in your hand so every time they say "Hey, Macarena!" you scream "Heyyyyy MARGARITA!" and then take a sip.

9

"Papa Americano"

Felipe Soares

Whether you listen to the original or the Pitbull remix "Bon Bon", this song is definitely being played.

10

"Hot Hot Hot"

Buster Poindexter

The first word out of Buster Poindexter's mouth is "fiesta", this is obviously a go-to Cinco de Mayo song. Plus, you're probably a few tequila shots in and you've been dancing all night so you're actually feeling "hot hot hot".