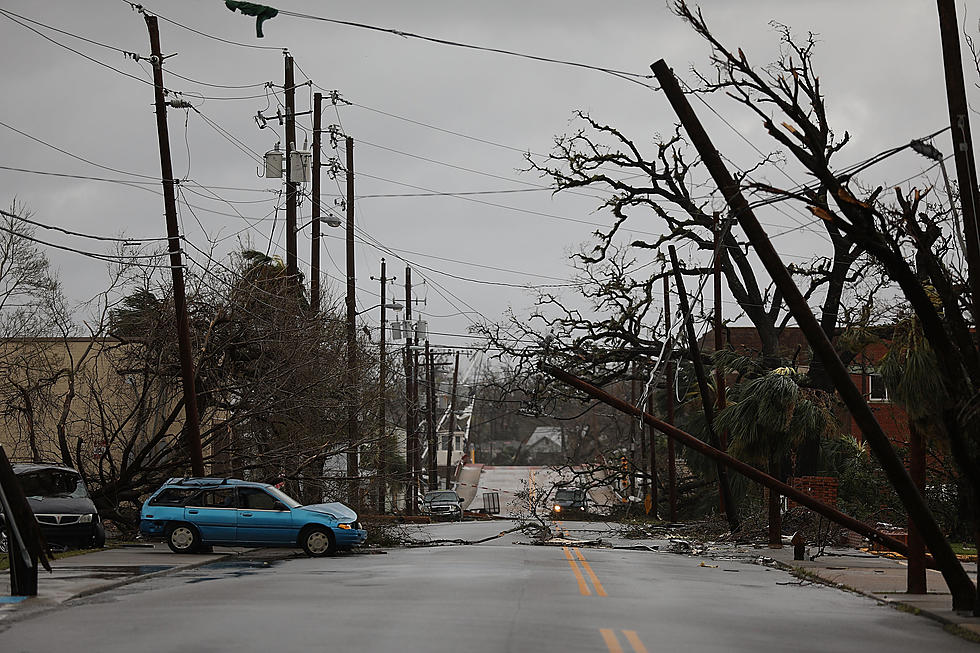 Thousands Still Without Power Weeks After Laura's Landfall
Joe Raedle/Getty Images
I was reading a post by a high school chum of mine that happens to live in Beauregard Parish. She posted that she had talked with a lineman for one of the hundreds of power crews that are desperately trying to return electrical service to the area. She asked that lineman for an unofficial off the record prognosis of when they thought the power might be restored to her particular neighborhood. The answer, "hopefully by October".
In her post on Facebook, she said she went from being sad to being depressed. I don't blame her. I also don't blame any of the utility crews or repair crews. I know how hard they are working to turn the lights back on. But, with temperatures in the 90s and heat indices topping 100 degrees daily, it's easy to see why there is so much frustration.
According to PowerOutage.US there are still almost 100,000 Louisiana residents that do not have electricity as a result of Hurricane Laura. The hardest-hit areas continue to be Cameron, Calcasieu, and Beauregard Parishes.
As of early this morning (September 14th), 1,583 out of 2,003 tracked customers in Cameron Parish did not have power. In Calcasieu, 55,918 of 104,931 tracked customers were in the dark. While in Beauregard Parish out of 22,193 customers tracked almost 8,000 were without electrical service.
The good news is that this is a marked improvement from late last week. More and more homes and businesses are being brought back online and that will mean a return to more services for those affected by the storm.
Officials with the State Fire Marshals Office are reminding those without electrical service to please practice safety when using generators after the storm. There have been several post-storm-related fatalities reported because of the misuse of generators or carbon monoxide poisoning.
Six Things A Cajun Needs To Survive A Storm