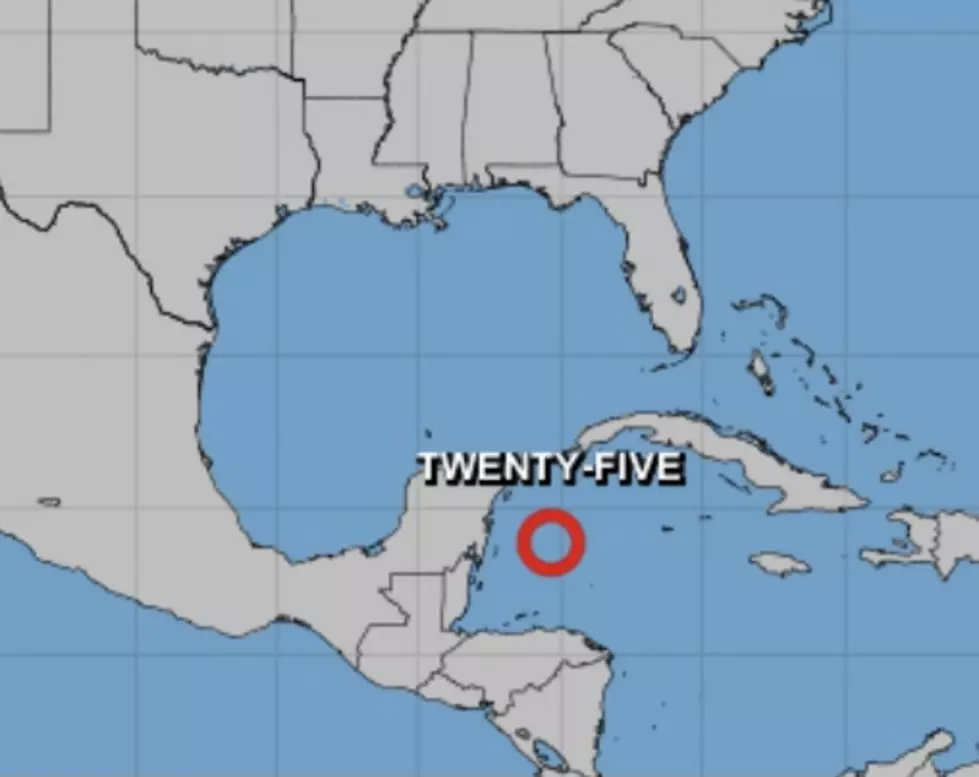 Tropical Depression 25 to Arrive in the Gulf Early Next Week
National Hurricane Center
Tropical Depression 25 has formed in the Caribbean Sea. The slow-moving system is predicted to arrive in the Gulf of Mexico early next week.
Tropical Depression 25 formed early Friday morning in the northwestern Caribbean. There is a likely chance TD 25 will become Tropical Storm Gamma by Friday evening into Saturday morning.
Midday Friday, Tropical Depression 25 was approximately 220 miles southeast of Cozumel, Mexico, moving northwest at 9 mph. Maximum sustained winds were 35 mph.
The National Hurricane Center is forecasting the storm to move over land this weekend as Tropical Storm Gamma causing torrential rains. After moving overland this weekend.
It's hard to tell what Gamma will do after making landfall. One scenario puts Gamma in the southern Gulf of Mexico early next week. If this happens, she could strengthen and possibly impact Florida.
There is good news for Louisiana, during much of next week, there will be an area of high pressure over the central U.S. steering the storm away from the Louisiana coast.
Seven Crazy Louisiana Town Names Explained