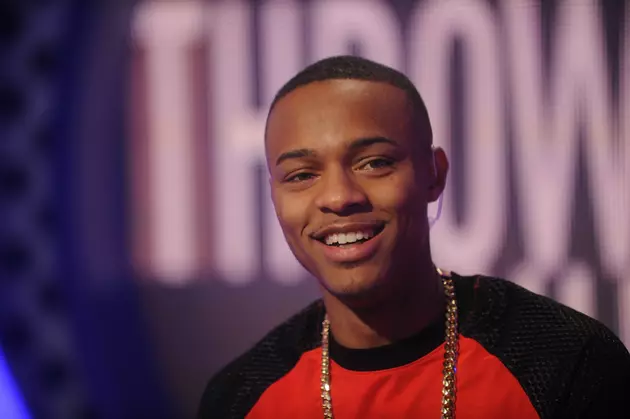 Twitter Explodes After Bow Wow Posts Picture of Himself With Death Row Artists
Brad Barket, Getty Images
Bow Wow seems to have a knack for making himself the butt of social media jokes, and this time, his own career's past put him in the same position. After tweeting out a photo of himself featured with artists from the former Death Row Records roster, Twitter is having a field day with jokes aimed at the rapper.
Bow posted a photoshopped picture of himself amongst the roster, which features the signature black backdrop as the artists' headshots are floating over it, including the likes of Dr. Dre, Snoop Dogg, Suge Knight, 2Pac and more. He also tweeted out of a picture of him with Snoop and Dre from 1993, which was right around the time he was reportedly discovered by the veteran rapper.
As history would recall, Snoop had Lil' Bow Wow infamously work with some of Death Row in the early 90s, even though there is no reported evidence he was officially signed. After working on some of the kid skits on Snoop's Doggystyle album, Snoop sent him back to Columbus, Ohio, to get away from the controversial label. He later brought Bow Wow back to Los Angeles, where he presented him to Jermaine Dupri, who got Bow Wow's career as a child rapper to take off.
Twitter is continuing to poke fun at Bow Wow for the photoshopped picture, but he insists he was on Death Row at age six, posting the photo that he claims was sent to him by a fan.
See the tweets from Bow Wow and social media users to his Death Row photos below.
Twitter Explodes After Bow Wow Posts Picture of Himself With Death Row Artists