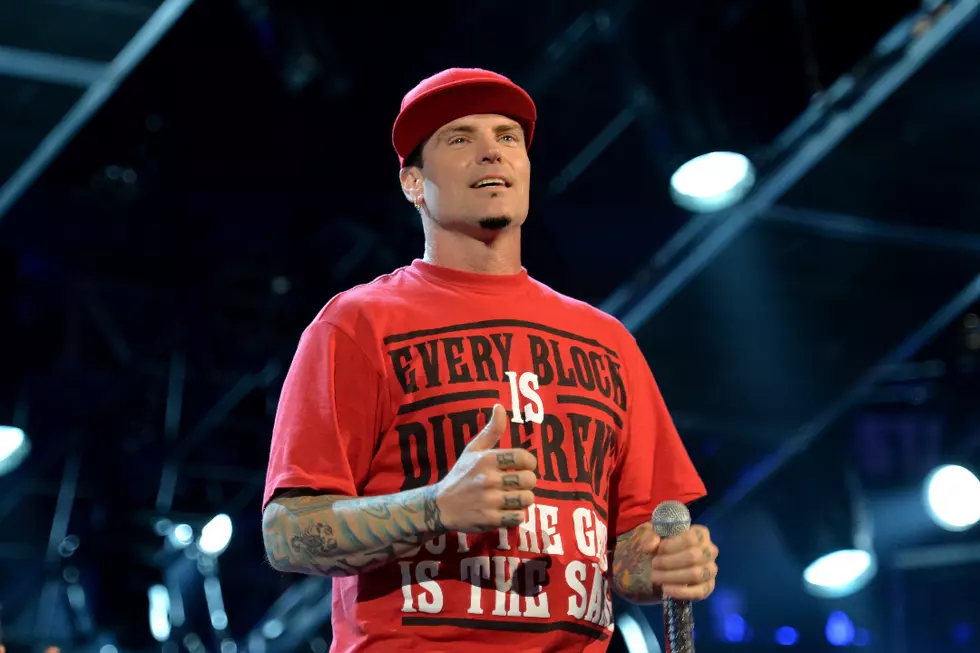 Vanilla Ice Medically Cleared After Flight From Dubai Quarantined With Ill Passengers
Mike Coppola, Getty Images
Vanilla Ice, of all people, was aboard an Emirates Airlines flight from Dubai that arrived today (Sept. 5) at John F. Kennedy International Airport in New York only to be quarantined for hours after around 100 people complained of illness, his manager confirmed to NBC.
The "Ice Ice Baby" rapper tweeted about the situation before first class passengers, of which he was one, were released from the plane. His posted video shows the scene on the runway where paramedic and police vehicles surrounded the Airbus A380 in question.
"Someone's sick on the plane," Vanilla Ice says in the video. "A couple people got ill on the plane and it must be pretty serious because there's a lot of people out there."
The Centers for Disease Control and Prevention said in a statement that passengers and crew members complained of cough and fever symptoms on the flight. Medics and federal customs agents met and evaluated passenger on the runway. Emirates said in a statement that three passengers and seven crew members were ultimately taken to a hospital for further medical care and evaluation.
"I didn't think it was that big of a deal," Vanilla Ice told The Blast after he de-planed. "During the flight there was a situation, they told us we would be in the middle of the runway after a 15-hour flight. They said there are some passengers that are ill so we are going to go out on the runway and hang out."
The rapper born Robert Van Winkle, who was returning from a performance in Dubai, said the unknown outbreak occurred on the double-decker aircraft's bottom level and first class passengers upstairs were offloaded at a separate entrance. He filled out a health form and was examined by officials before being cleared to catch a connecting flight home to Florida.
View Vanilla Ice's tweets about his quarantined flight from Dubai below.
See Photos of Rappers' Fashion Choices in 1997