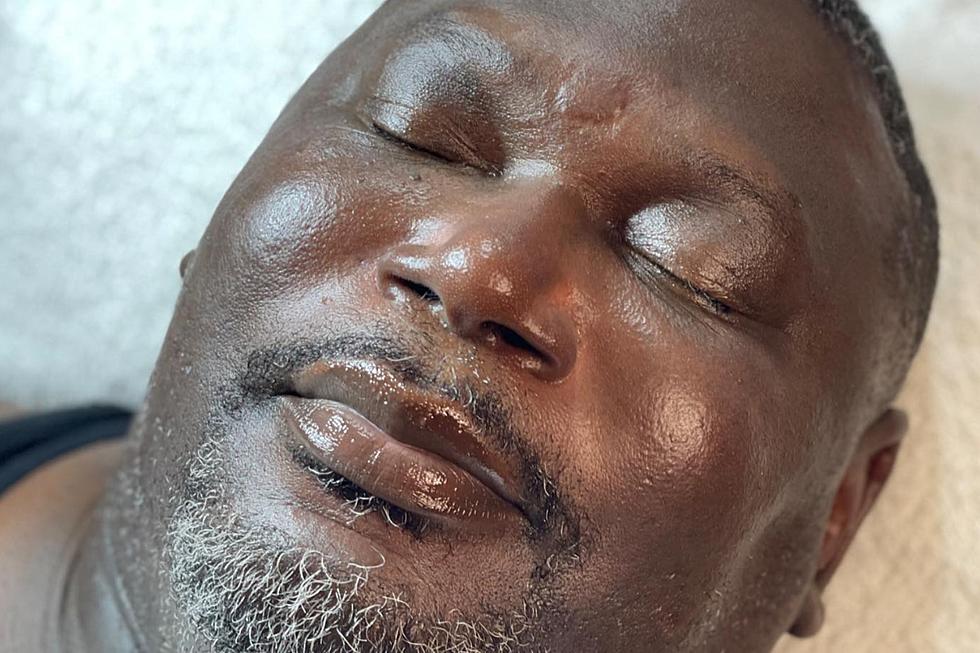 'Everyone, I'm Alive': Photo of 'Peaceful' Skincare Experience in Louisiana Goes Viral
Facebook, Charleste Cotton
A Louisiana man's peaceful appearance during a facial treatment has sent the internet into a frenzy, with many social media users convinced he had "gone to be with the Lord." However, the truth is far from what people assumed.
The viral photo features Brother Wade Hall receiving a facial at Organic Roots Studio in Bossier City. Charleste Cotton works at the studio, and shared the image on Facebook with a heartwarming caption encouraging everyone, especially men, to pamper themselves with skincare experiences.
But as the photo spread across social media, people couldn't help but think Brother Wade had transcended to a higher realm. Comments flooded the post, with one person even saying, "I thought this man was gone with the Lord, sis. He looks so peaceful." Others were also amused, saying the picture captured "the peace I'm searching for."
To Charleste's surprise, the photo quickly gained traction and garnered over 30,000 shares in less than a week. She woke up to messages from friends and family, excited about the post going viral. Some even questioned if she had staged the photo for internet fame, but Charleste laughed it off, assuring everyone that it was merely a content and satisfied customer.
In fact, the moment was a part of Charleste's signature "A Sincere Customized Facial Experience," a service she initially started offering to cancer patients and survivors to help them feel beautiful during challenging times, inspired by her own battle with ovarian cancer.
As the social media storm raged on, Brother Wade himself joined the conversation to clarify that he was very much alive. He expressed his enjoyment of the relaxing experience and emphasized the importance of skincare for men as well. "Skin care isn't just for women, men should take care of their skin also. Men make your appointment and you'll thank me that you did," he stated.
Charleste revealed that Brother Wade is a man of his word and a member of her church. They attend St. Mary A.M.E. Church together, and his support has been heartwarming for her business journey. When asked about the comments suggesting he looked deceased, Brother Wade and his wife found the humor in the situation, laughing about how his sister-in-law thought the same.
"It's been an interesting and unexpected ride for my business," Charleste said. "I never thought a photo of a facial would go viral like this, but I'm glad it's bringing attention to my services and the importance of self-care."
So there you have it, folks - Brother Wade Hall is alive and well, and Sister Charleste Cotton's skincare services are taking the internet by storm. If you want to experience the same level of peacefulness and relaxation, make sure to book yourself a facial with Charleste at Organic Roots Studio. Who knows, you might end up looking so serene that people think you've ascended to glory!
LOOK: The Evolution of Slipknot's Terrifying Masks Throughout The Years