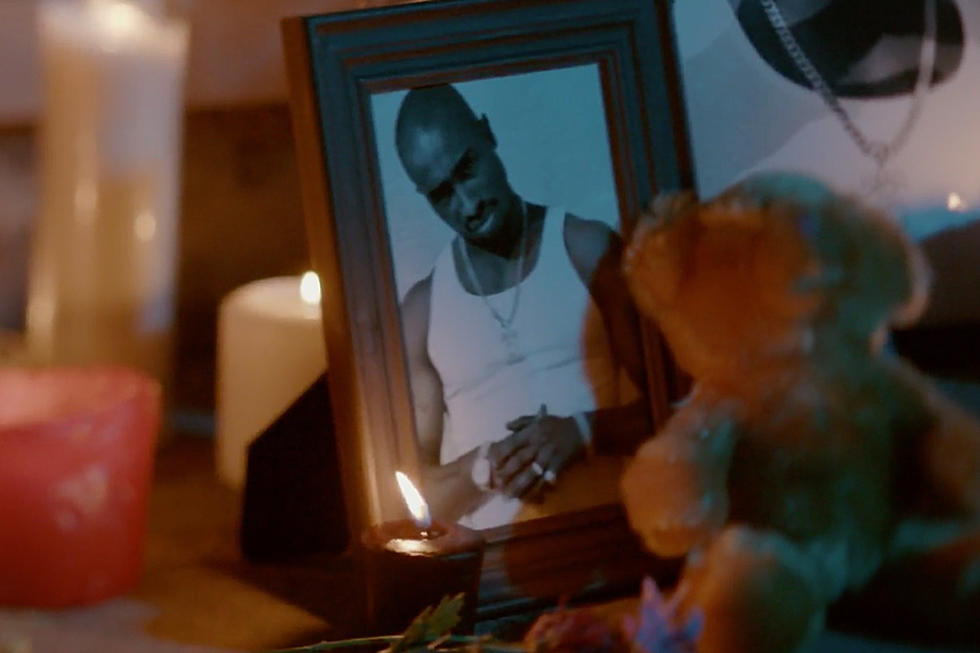 Watch a Preview of New Documentary 'Snapped: Notorious Tupac Shakur'
Oxygen
Oxygen will attempt to tell the story of Tupac Shakur's murder in a new two-hour documentary called Snapped: Notorious Tupac Shakur. In a doc set to air Sept. 10, just three days after the anniversary of the shooting that claimed 'Pac's life, Oxygen dives deep into 'Pac's final hours to try and solve the decades-old mystery.
A trailer of the show first premiered by TMZ shows interviews with those closest to both 'Pac and The Notorious B.I.G. during that time, painting the picture of the East Coast, West Coast beef. Danny Boy, Yo-Yo, DJ Mister Cee, 'Pac's former manager Leila Steinberg and journalist Toure are all featured interviewees and there are even re-enactments of the Las Vegas drive-by and 'Pac on his deathbed in the hospital. The new doc aims to prove that Tupac himself knew who shot him.
This is far from the first time the legacy of Tupac has been examined by media. Earlier this year, Tupac's story was brought to life on the big screen with the biopic All Eyez on Me but the flick was met with disappointing reviews.
Snapped: Notorious Tupac Shakur premieres on Oxygen Sun., Sept. 10 at 6 p.m./5 p.mƒ Central. Will you be tuning in? Check out the trailer below.
61 Rappers Who Have Compared Themselves to Tupac Shakur