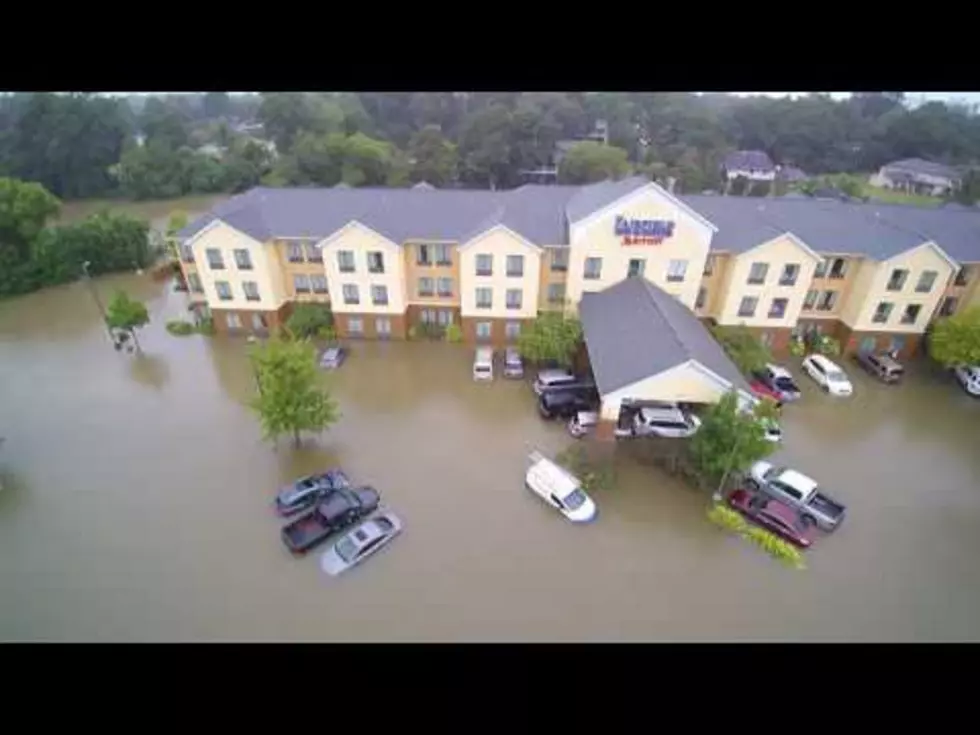 Will Acadiana Area Parishes Be Added To The Disaster Declaration List?
Chris Blanchard via YouTube
That's the question that's been on everyone's minds across Acadiana after a weekend of disastrous flooding across the region.
While Tangipahoa, East Baton Rouge, Livingston and St. Helena Parishes have already been given Disaster Declaration status, citizens of the many Acadiana parishes are wondering when that same declaration will come for their respective parish.
According to Congressman Charles Boustany, both Governor John Bel Edwards and the Louisiana Congressional delegation sent letters to President Obama on Sunday urging him to expedite a federal disaster declaration for Allen, Ascension, Avoyelles, Cameron, Calcasieu, East Baton Rouge, East Feliciana, Iberia, Iberville, Jefferson Davis, Lafayette, Livingston, Pointe Coupee, St. Helena, St. Landry, St. Martin, St. Tammany, Tangipahoa, Vermilion, Washington, and West Feliciana parishes.
As you can see, only four of those parishes have been given Disaster Declaration status. But, today, Governor John Bel Edwards is touring the flood damage throughout Acadiana and, at a brief press conference, expressed hope that additional parishes would be added to the list.
"The flooding has turned our roads into rivers, washed away homes, and forced more than 10,000 individuals to seek temporary shelter," says U.S. Congressman Charles Boustany. "Louisianans are resilient and ready to rebuild, but we need some assistance to get back on our feet. I am thankful that the President quickly granted four parishes with disaster declarations, but the damage extends far beyond those parish lines. I am urging him to quickly provide these additional parishes with a Major Disaster Declaration as we continue to evaluate the damage."