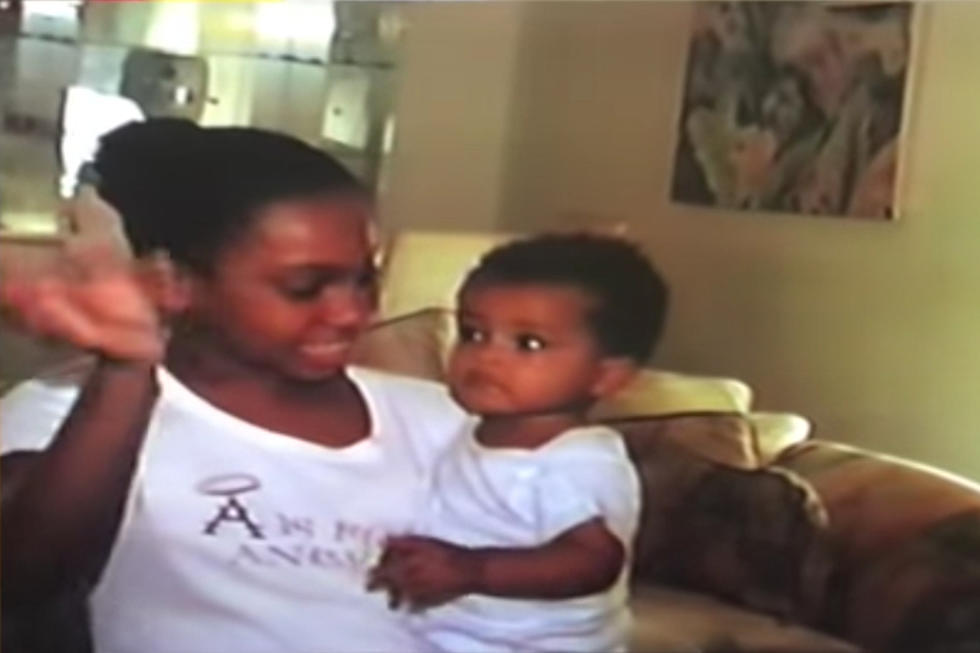 Watch Old Home Video of XXXTentacion as a Child Spending Time With His Family
BadGyal Ari via YouTube
One week before XXXTentacion's death on June 18, his half-sister Ariana Onfroy shared a video on YouTube featuring old footage of the rapper born Janseh Onfroy as a baby. In the clip, Ariana Onfroy reminisces about X's youngest days and clarifies details about his early upbringing.
"That's Janseh. He was a few months old," Onfroy says, as X enters the screen in an all-white onesie. "Janseh was living with us for about a year. So, he was a few months when he came to live with us, and up to, like, a year old, he lived with us, and then his mother came and got him."
The footage, taken from an old family video, shows XXXTentacion being carried by various members of his family, including his father and his paternal aunts, in a humble home decorated with family photos and Winnie the Pooh shower curtains. Around the 7:30 mark, X's father serenades him, offering a glimpse at the ? rapper's musical roots. A few minutes later, baby X starts to cry, because "he just wanted attention," Ariana Onfroy jokes.
XXXTentacion spent much of his childhood moving between his mother's and grandmother's places of residence, and comparatively little is known about his relationship with his father. The footage offers some insight, but proves chilling in the hours following his death.
The rapper was shot yesterday while in his car outside a motorcycle shop in Deerfield Beach, Fla. He was pronounced dead shortly after at Broward Health North. The Broward Sheriff's Office said in a statement that two suspects wearing hoodies fled in a dark-color SUV. No arrests have been made.
Watch Ariana Onfroy's childhood footage of XXXTentacion below.
See Photos of XXXTentacion Performing at 2018 Rolling Loud