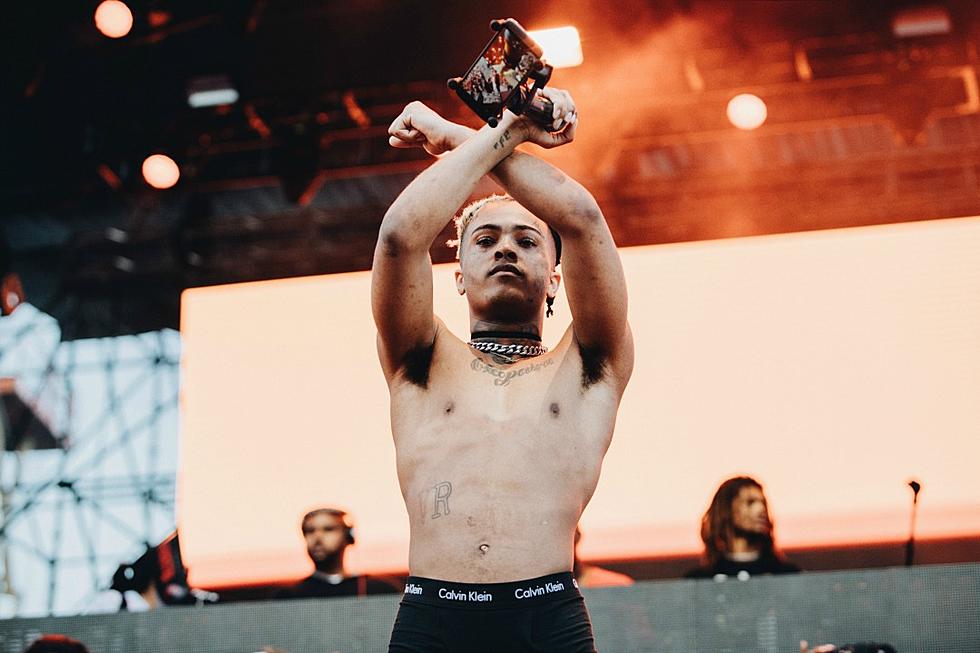 Conspiracy Theorists Believe XXXTentacion Is Still Alive
@theinfamousjc
This past Monday (June 18), the rap game collectively froze when it was announced that 20-year-old XXXTentacion had been shot and killed after an apparent robbery. While many X fans have paid their respects to the slain rapper, others have apparently held onto to the belief that he's still alive.
All it takes is a quick search on any social media platform to see conspiracy theories postulating that X is still among the living. Theorists point toward footage of the rapper after the shooting, claiming that the lack of obvious injury—blood and bullet wounds aren't visible in footage from the scene—and the seeming absence of some of the rapper's purported face tattoos as evidence X's death is an elaborate hoax.
"XXXTentacion is alive1. there was no blood on his chest "where he was shot" 2. his new album is called "No Pulse" 3. His manager never confirmed it. 4. the Tree tattoo on his forehead is missing in the videos of his "death"," wrote one Twitter user.
Other conspiracy theorists spotlight an old Instagram video in which X speaks on the possibility of himself facing a "tragic death."
Though he hadn't been on the mainstream stage for too long, X clearly left enough of an impression to get the same posthumous treatment as Tupac Shakur and The Notorious B.I.G. Both were young artists who met their ends at a young age. Shakur was killed under circumstances somewhat similar to X's when he was shot and killed in a BMW nearly 22 years ago.
See Fans Tweet Conspiracy Theories About XXXTentacion Being Alive