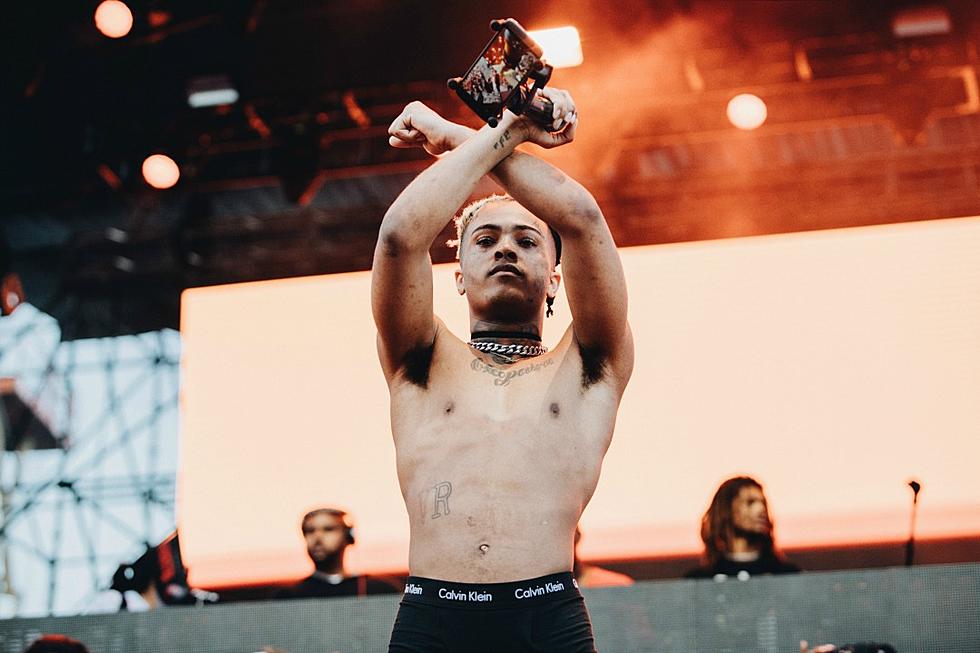 XXXTentacion's Music Sales Rise Over 1600 Percent After Rapper's Death
@theinfamousjc
On Tuesday, the folks at Billboard reported that the X's music has seen a 1,603 percent increase in sales since his death. According to the pub, who got their information from Nielsen music, the dynamic, but controversial Florida artist's moved up from 2,000 combined album and song copies sold on June 17 to 33,000 copies sold on June 18.
Looking at the success of one particular song, we see that "Sad!," which belongs to X's ? album and had already been his best-selling song to date, moved up from a bit under 1,000 copies sold all the way to over 6,000 copies sold—a 1,143 increase. With this current sales surge in full effect, the pub says X's ? album is expected to return to their Billboard 200 albums chart next week.
With a flexible voice and a knack for experimentation with genres, X had the makings of a rap superstar—and he was beginning to actualize that potential at the time of his death earlier this week. ? debuted at No. 2 on Billboard's 200 albums chart when it dropped back in March.
XXXTentacion's murder remains unsolved.
See 60 Hip-Hop Albums Turning 20 in 2018