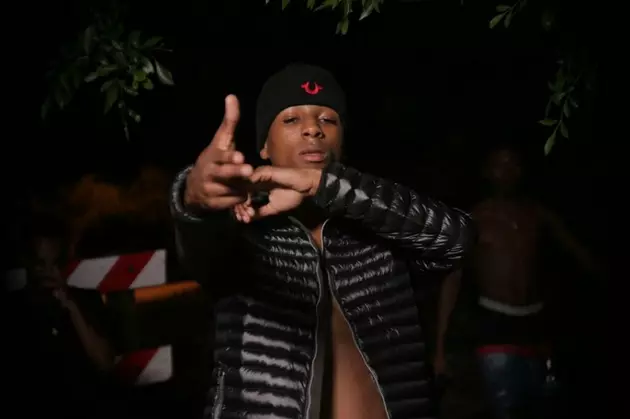 YoungBoy Never Broke Again Fans Nearly Strip Him Naked After Show
Good Money Global
YoungBoy Never Broke Again is reaping the benefits of his hard work, and with that comes an increase in his fan base, as well as their enthusiasm. In new footage, the Baton Rouge rapper can be seen embracing his fan base at a recent concert, where he jumps into the crowd, and later runs away from them as they chase him down.
The footage sees the 38 Baby MC getting mobbed by his fans in the crowd, who rub all over his face and head while he continues to try and perform in the audience. While running away after the show, screaming female fans eventually catch up to him, where they pull down his red sweatpants to reveal him in his white briefs. If his supporters were able to move quicker, they probably would have stripped him naked while he climbed over the fence.
The rising talent was arrested for his alleged involvement in a drive-by shooting that cops believe was connected to a larger string of incidents in Baton Rouge.
Watch the footage of YoungBoy being mobbed by fans who nearly strip him naked in the video below.
See 25 of the Best Hip-Hop Projects of 2017 (So Far)