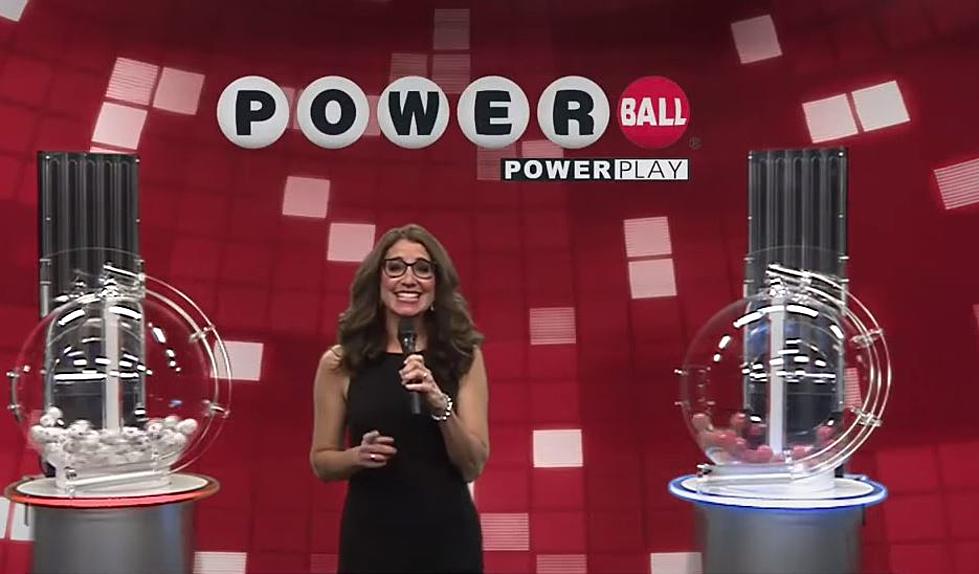 10 Outrageous Things Acadiana Would Buy If They Win the Powerball (NSFW)
USA Mega via YouTube
If you play Powerball, have your ticket ready to go for tonight's drawing at 9:59 p.m. because up for grabs is an estimated $725 million. Since there hasn't been a winner in months the jackpot has continued to climb.
If you win the jackpot the money would be paid out over time through an annuity. If you take the cash option you would get a check for $366.2 million. What a huge sum of money that anyone could have some fun with on a shopping spree!
If you were the winner and able to go on a shopping spree, Acadiana, we wanted to know on Facebook what would be the first thing you would buy. Plenty of people said they would pay off their bills and mortgages. Several people said they would share their money with their families.
Some of the responses were just hilarious, but NSFW, meaning not safe for work, but certainly outrageously funny! That's one reason why you will want to look at each picture to see the total normal responses, and then some real zingers! I LOVE our listeners because they just say what's on their minds.
One thing that is not surprising about the responses is how caring and giving people in Acadiana are. Dozens of people said they would make sure they help the less fortunate. A few others said they would be thinking about purchasing things that feed other "desires" if you catch the meaning. One person used a joke from a meme from a man who answered the same question years ago. I bet you remember that man!
An Out-of-State Lawyer
I think most people who win a lottery prize this sizable would want some kind of legal representative, but Mary Blanco gives her reasoning for why she would want an out-of-state lawyer:
A Babysitter
Danielle Richard has a simple request. The first thing she would spend her Powerball winnings on would be a babysitter. Why? So, she can take a nap! I just love her and this response. To mothers and caregivers everywhere, I hope you get a nap today!
A 50'-Cigarette Boat
Donald Boudreaux wants a super fast boat, and that would be the first thing he would buy. Clint Hue says the first thing he would buy would be more land so " I don't have to have neighbors". Gentlemen, we understand you.
An Island
"Welcome to Fantasy Island". Just kidding. It would be more like "Welcome to Patricia Fulton's Island!" She says that is the first thing she would want to buy if she wins the big Powerball.
A Giant Sloth Hammock
I really like Stephanie Cranford-Guidry's idea of what she would buy right off the bat after winning tens of millions of dollars. It's about priorities, people, and when it comes to both fun and relaxation who wouldn't want to buy a gain sloth hammock to sleep in?! Kudos to you.
A Duck Boat
Stephanie Cranford-Guidry is back with another great idea on what she would love to buy first if she wins the Powerball big lottery prize. She also thinks it would be really cool to have a big duck boat.
Politicians
Plenty of the responses to our Facebook question had me in stitches while reading them, but Charles Sharma's answer almost made me spit out my coffee. He must know the way things go in Louisiana, as he would like to "buy some politicians".
Cocaine & Hookers
Do remember back when they interviewed a man "live" on some news program about what he would buy if he won the lottery, and he answered, "Cocaine and hookers", well thanks to Chase Augustine Paul Dugas, we have that answer again. He puts it there to poke fun at that original guy who said it.
Bunny Ranch
In addition to cocaine and hookers as an answer, one listener put "bunny ranch" so obviously I am wondering if that means a ranch with actually cute fluffy bunnies or a ranch with ladies of the night, like the "Bunny Ranch" in Nevada. I'm not asking Devon, but you can if you want.
Azz
And finally, Clinton Bordelon gets the last mention today because.....well, we think we know exactly what he is suggesting, you know, something similar to the Bunny Ranch above, but then again, maybe he misspelled something? There are some good ones before his comment, and then you get to decide exactly what Bordelon would buy first with his money.