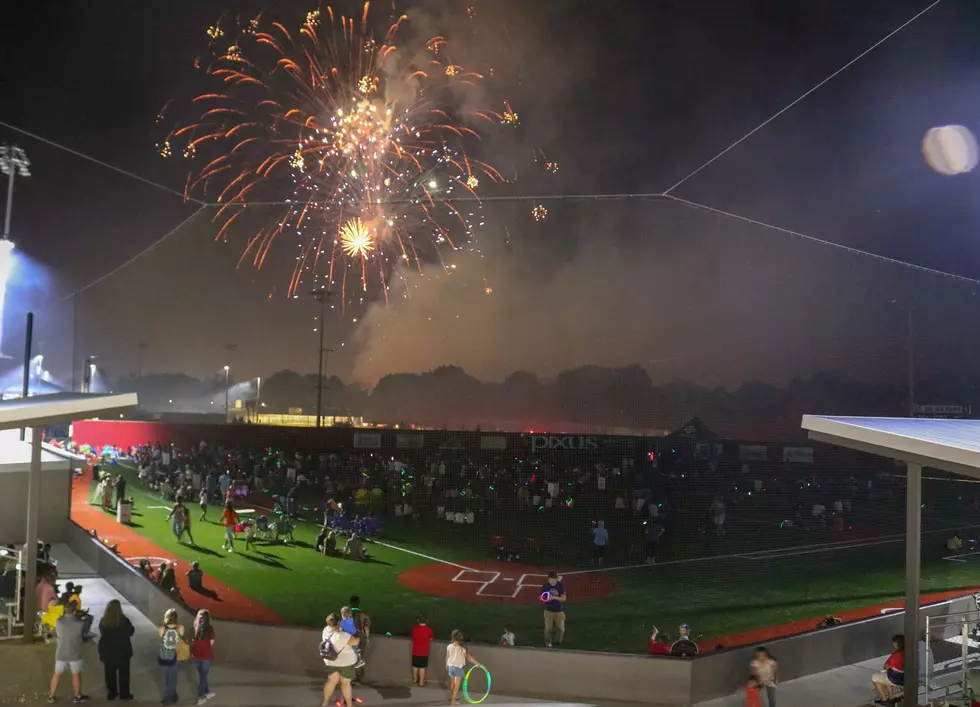 2023 July 4th Celebrations & Fireworks Displays in Acadiana
Broussard Chamber of Commerce, Facebook
We are just a few days away from Independence Day 2023 and if you and the family will be in town, there's a good chance you'll want to get out and celebrate the holiday.
And if you're in that number, you may just want to catch one of the great fireworks displays or one of the many celebrations around Acadiana.
Below is a list of events in the area, including many that will culminate in a great big ole fireworks display.
(The time of the fireworks shows is the only thing listed below, but most of these events feature a plethora of other happenings. Click the event link to learn more about each.)
Friday, June 30
City of Scott's 2nd Annual Independence Day Celebration - La Maison De Begnaud (110 Benoit Patin Rd.) - 8:45 pm
Saturday, July 1
Jennings Stars & Stripes Celebration and Fireworks Show - Oil and Gas Park - Sundown
Buggy Town Get Down - Central Park in Church Point - 5:00 pm - 10:30 pm
Monday, July 3
Youngsville Independence Celebration - Youngsville Sports Complex - 9:00 pm
Tuesday, July 4
Fireworks on the River - Nall Park, Krotz Springs - 8:00 pm
Broussard Independence Day Festival - St. Julien Park - 9:00 pm
Erath 4th of July - Downtown Erath - 9:00 pm
Red, Rice & Blue 4th of July Celebration - Acadia Rice Arena, Crowley - 9:00 pm
Tunes on the Teche - Bayou Teche at Parc des Pont, Breaux Bridge - 6:00 pm - 9:00 pm
Red, White & Boom 4th of July Celebration - Yambilee Ag Arena, Opelousas - 4:30 pm - 9:30 pm
City of Eunice 4th of July Fireworks Show - Eunice Rec Complex (461 Sittig Rd) - 9:00 pm
***If you know of any other public 4th of July fireworks displays and celebrations, feel free to email the info to jude@973thedawg.com and we'll add it to this list.***
10 Best Cajun/Creole Seasonings
There are lots of amazing Cajun and/or Creole seasonings around Acadiana. However, we asked you, and here are the top selections.