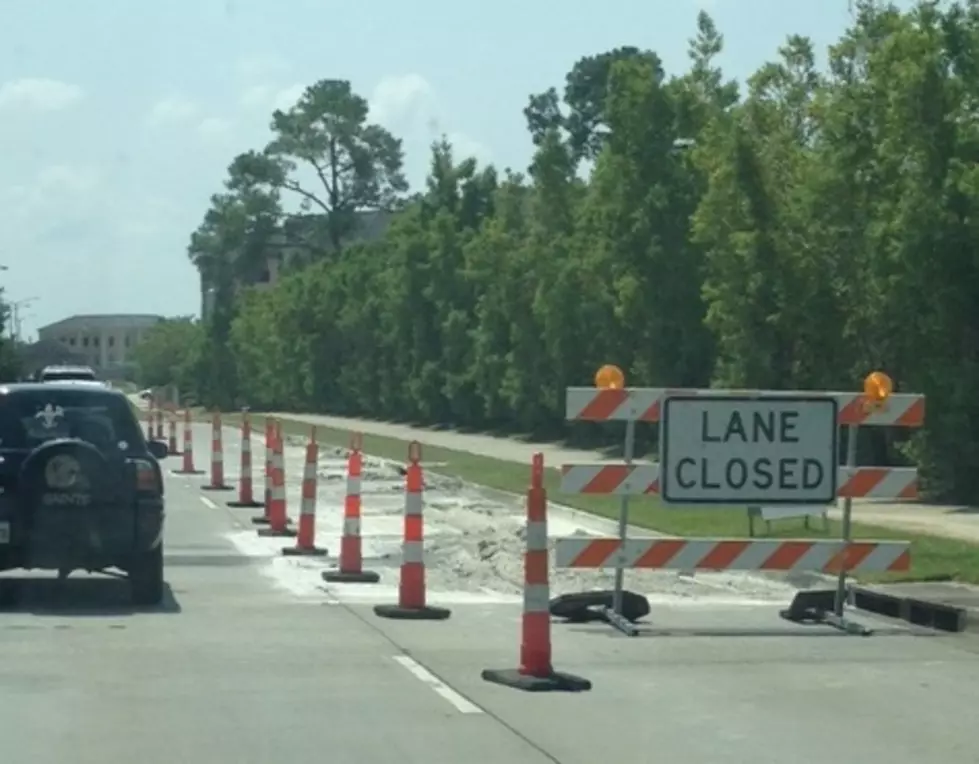 A Portion Of Surrey Street Is Closed
Road Closed Sign, KPEL photo, Sheree Prince
Officials with Lafayette Consolidated Government say a water line break is responsible for the closure of one section of Surrey Street.
The Public Works Department has shut down the area of Surrey Street in the 1300 block between Kattie Dr. and Champagn St.
The closure could last several days as work to repair the roadway has already begun.
LCG officials say the water line break caused the road in that area to fail, and so no traffic is allowed in either direction of the roadway in the area.
Public Works officials will repair the road while Lafayette Utilities System officials will repair any damage to their equipment in that area.