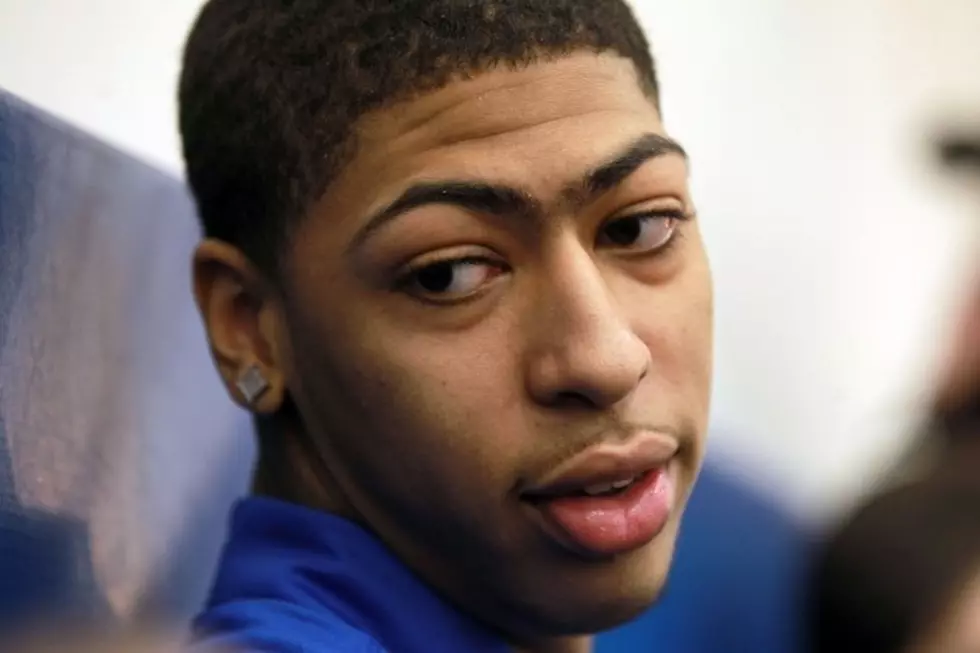 Anthony Davis Trademarks Unibrow
Anthony Davis hasn't even signed an NBA contract yet, but the young basketball star is already making smart business moves. The former Kentucky Wildcat and the likely No. 1 overall pick (hopefully by the New Orleans Hornets) in this year's NBA Draft has taken the first steps in turning the attention that he gets from his connected eyebrows into cold hard cash.
Earlier this month the 19-year-old phenom applied to trademark the terms "Fear the Brow," and "Raise the Brow," according to CNBC. Both phrases have already been used like crazy on t-shirts, signs and anywhere else it could possibly fit in the media. Once Davis' trademarks are approved, anyone selling merchandise or planning on using the trademarked phrases will need to pay Mr. Davis before doing so.
While most people see unibrows as a physical shortcoming that others can easily make fun of, Anthony Davis will be laughing all the way to the bank and enhancing his recognition in the process. He isn't the only athlete to trademark a phrase. T.O., Jeremy Lin and Robert Griffin III have also cashed in on their catchphrases.
It only costs $325 to electronically file an application to trademark a phrase, and in two days when Anthony Davis is shaking the hand of NBA commissioner David Stern as the likely No. 1 pick in the NBA Draft, that small investment will see the beginning of a HUGE payday.
If you could trademark any physical feature on your body, what would it be and why?