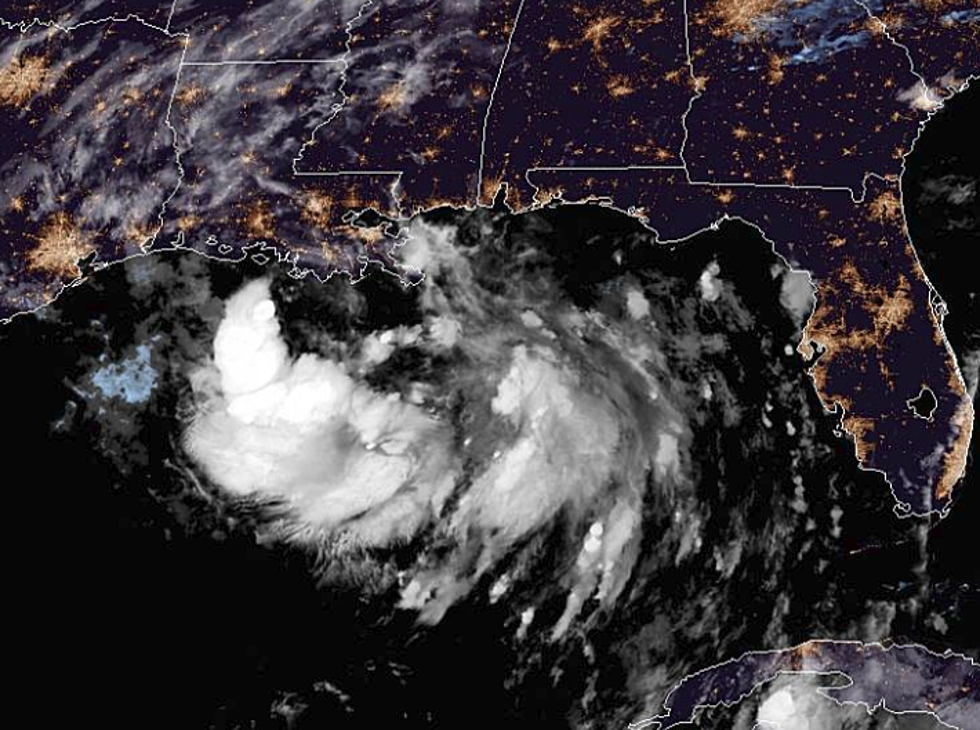 Barry's Track Shifts West — 4pm Update
cdn.star.nesdis.noaa.gov
In the latest update, the National Hurricane Center has shifted Barry's forecast slightly to the west, with the center passing right over Lafayette.
Here are the latest coordinates and stats on the storm:
Sustained Winds: 65 mph
Gusts: 100 mph
Movement: WNW at 6 mph
Pressure: 993 mb
Location: 70 miles to the SSE of Morgan City
Barry is projected to make landfall as a Category 1 hurricane (75 mph winds) near the coast of St. Mary Parish early Saturday morning before it slides through Iberia Parish and right over Lafayette during the early afternoon hours of Saturday.
Hurricane warnings continue for Iberia, St. Mary, Lower St. Martin and Vermilion parishes, while tropical storm warnings remain for the rest of Acadiana.
Barry will bring sustained winds of up to 75mph with gusts as high as 85-90 mph. Those winds are strong enough to knock down trees, power lines and blowing off tin roofs and shingles.
With this slight shift, the chance of flooding increases for a good portion of Acadiana.
The Euro model is projecting all of Acadiana will receive between 10 and 20 inches of rain, with a few isolated spots getting as much as 25+ inches.