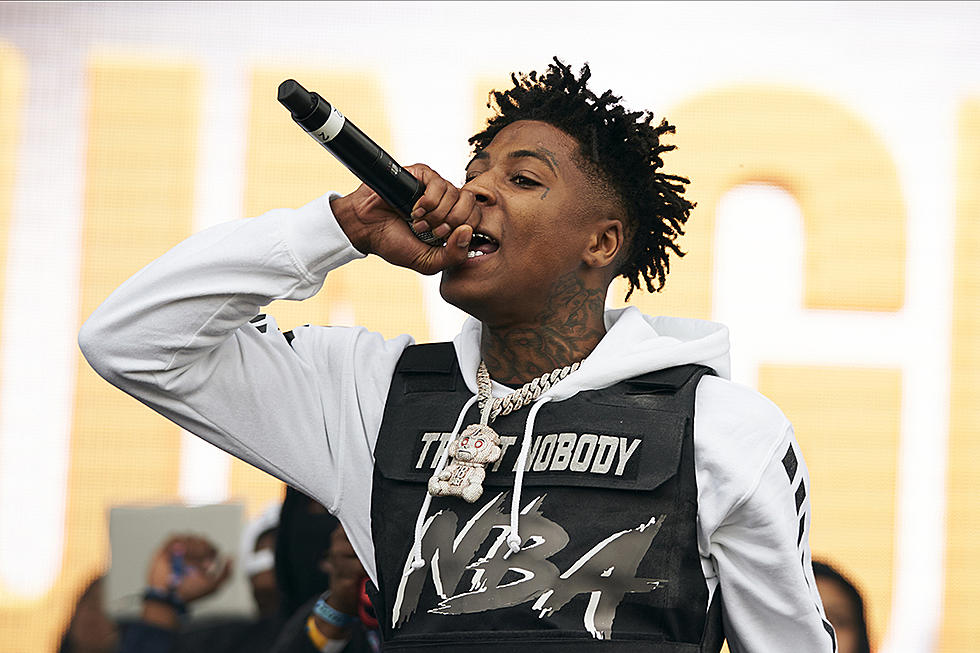 Baton Rouge Rapper NBA YoungBoy's Lawyers File For His Pre-Trial Release
Cooper Neill, Getty Images
According to reports, the lawyers for Baton Rouge rapper 'YoungBoy Never Broke Again' have filed for his pre-trial release after his arrest in Los Angeles earlier in the year. NBA YoungBoy's, born Kentrell Gaulden, lawyers claim that the arrest was orchestrated between Baton Rouge and L.A. authorities in an operation named, "NEVER FREE AGAIN".
Where has NBA YoungBoy been?
The last we heard from NBA YoungBoy was from his jail cell in St. Martin Parish. He released a statement to his fans while behind bars where he continued to push the release of new music.
Now, we are learning that the Baton Rouge based rapper's lawyers have filed for a pre-trial  release in relation to his March 2021 arrest in Los Angeles, California.
See the full report from @WAFB posted to Twitter below.
According to the above report, lawyers from NBA YoungBoy's camp have alleged that Baton Rouge officials contacted L.A. authorities to organize his arrest rather than giving the rapper an opportunity to voluntarily surrender himself to police. The rapper's lawyers also claim that the operation was titled "NEVER FREE AGAIN", which they believe was an attack on NBA YoungBoy's brand.
Why is NBA YoungBoy in jail?
Gun charges are at the center of the troubles that NBA YoungBoy faces and although his bond was originally set at $540,000, a Louisiana judge later decided to revoke his bond due to his behavioral history. YoungBoy has plead not guilty to federal weapon charges and is set to appear in court in coming months, per the report.
The operation between FBI agents, the Los Angeles Police Department, and authorities from Baton Rouge was described by NBA YoungBoy's lawyers as, "large and highly unnecessary militaristic".
No one wants to get in trouble with the law, so be sure to keep in mind some areas that people have been caught speeding around South Louisiana by reading on below.
South Louisiana's Most Infamous Speed Traps