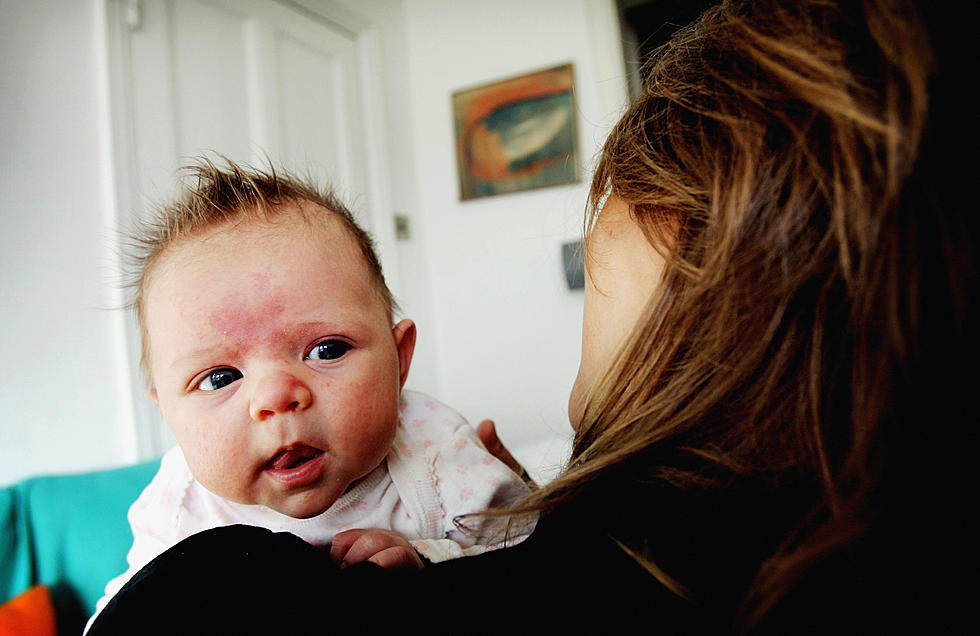 Benefits of Dancing With Your New Baby
Photo by Graeme Robertson/Getty Images
New moms, it's time to dance. You're a new mom, what an exciting time for you and your baby. Now it's time to dance. That's right, dance. You'll get the exercise to lose the pregnancy weight and your baby will love it.
Newbie moms, put on your dancing shoes, on second thought, you don't even have to put on shoes. Grab your newborn and dance around the house like no one's watching.
Dancing will stimulate your newborn in a most healthy way. And you can start dancing with the baby just a few weeks after giving birth. It's healthy!
According to Active Babies Smart Kids (ABSK), your baby danced a wallowed around inside you, dancing simulates that same movement. But this time you can actually make eye contact.
ABSK claims dancing with your newborn is good for the baby's body and brain.
Dancing with your baby will provide much-needed stimulation to nerve endings called vestibular receptors. This is a crucial building block for learning.
Dancing with mom will help baby develop good balance, coordination and posture. So dance, move around as much as you'd like.
Stimulation through dancing will help you to have the happiest and healthiest baby on the block.
The stimulation your baby receives during dance also helps the development of muscle tone, space and body awareness, vision, hearing and touch as your baby is moved gently through different positions.- Active Babies Smart Kids
Your child might just grow up to be the next dancing sensation. It's all about the rhythm.
Dance helps your baby to develop a good sense of rhythm, form, time and flow.-Active Babies Smart Kids
Dancing with your little one will help the baby to be calm, feel secure and create a bond with mom second to none. So remember to hold the baby tightly, close to you. Oh, and it's okay to dance with your significant other as well.
What Happens in a Babies First Year of Life is So Important
Encourage Your Childs Curiosity
KEEP READING: What were the most popular baby names from the past 100 years?
KEEP READING: Here are the most popular baby names in every state
Using March 2019 data from the
Social Security Administration
,
Stacker
compiled a list of the most popular names in each of the 50 states and Washington D.C., according to their 2018 SSA rankings. The top five boy names and top five girl names are listed for each state, as well as the number of babies born in 2018 with that name. Historically common names like Michael only made the top five in three states, while the less common name Harper ranks in the top five for 22 states.
Curious what names are trending in your home state? Keep reading to see if your name made the top five -- or to find inspiration for naming your baby.