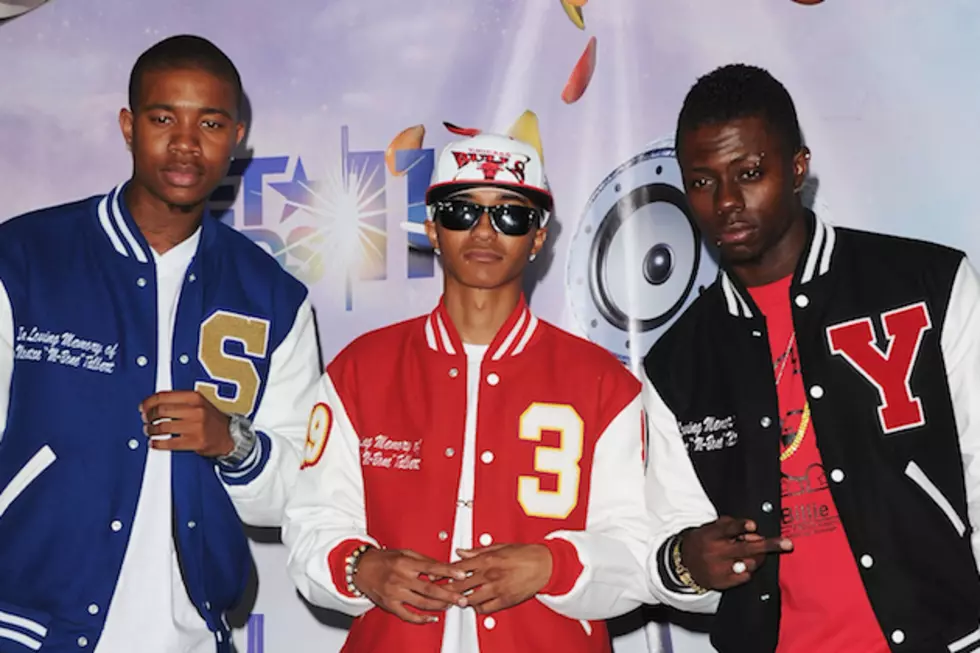 Cali Swag District Member JayAre Passes Away at 25
Jason Merritt, Getty Images
Cali Swag District rapper JayAre, whose real name is Cahron Childs, passed away on Friday (June 6). According to MTV News, JayAre, who suffers from sickle cell anemia, was admitted to the hospital on Thursday night (June 5) for unknown reasons. Hours laters, he went into cardiac arrest and died.
CSD member Smoove da General announced the sad news on his Twitter feed. He tweeted:
Tragically, JayAre is the second member of CSD to pass away. In 2011, M-Bone was slain in a drive-by shooting.
Cali Swag District, which started out as a foursome, are best known for their 2010 dance hit 'Teach Me How To Dougie.' A year later, after M-Bone was killed, they release their debut album, 'The Kickback.'
Earlier this year, CSD released a mixtape called 'The District,' which featured guest appearances from Ty Dolla $ign, Waka Flocka Flame, Nipsey Hussle and Skeme.
We want to send our condolences to the remaining members of Cali Swag District and JayAre's family. May he rest eternally in peace.