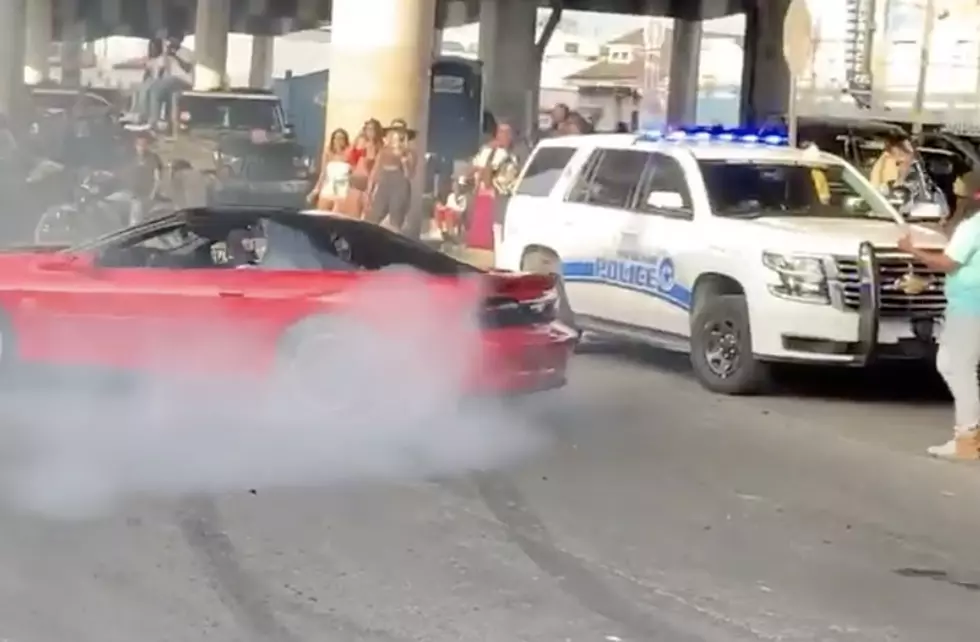 Car in New Orleans Doing Donuts Nearly Hits NOPD Unit [VIDEO]
WBRZ
Talk about no respect for the law.
WAFB-TV posted a video of a red Camaro doing donuts in New Orleans as a large crowd looked on.
The incident reportedly happened at Claiborne and Columbus Street.
A police unit was on the scene and the officer was out of the unit, still, that did not deter this driver from showing off and nearly hitting the unit while performing tricks on the roadway.
What's even scarier than this driver nearly hitting the police unit is that he fishtails while driving away, narrowly hitting those standing there watching.
WAFB reports that 24-year-old Shon R. Claiborne is wanted by NOPD for reckless operation of a motor vehicle.
The officer did not give chase because of the number of people in front of him. The NOPD officer showed great restraint and took the public's safety into consideration here.
Sadly, we've seen a number of drivers do this on roadways across south Louisiana. We just hope that no one gets hurt because of this type of reckless behavior.
Cheers to These Summer Cocktails in Lafayette
10 Live Webcams That Offer a Unique Look at Our World