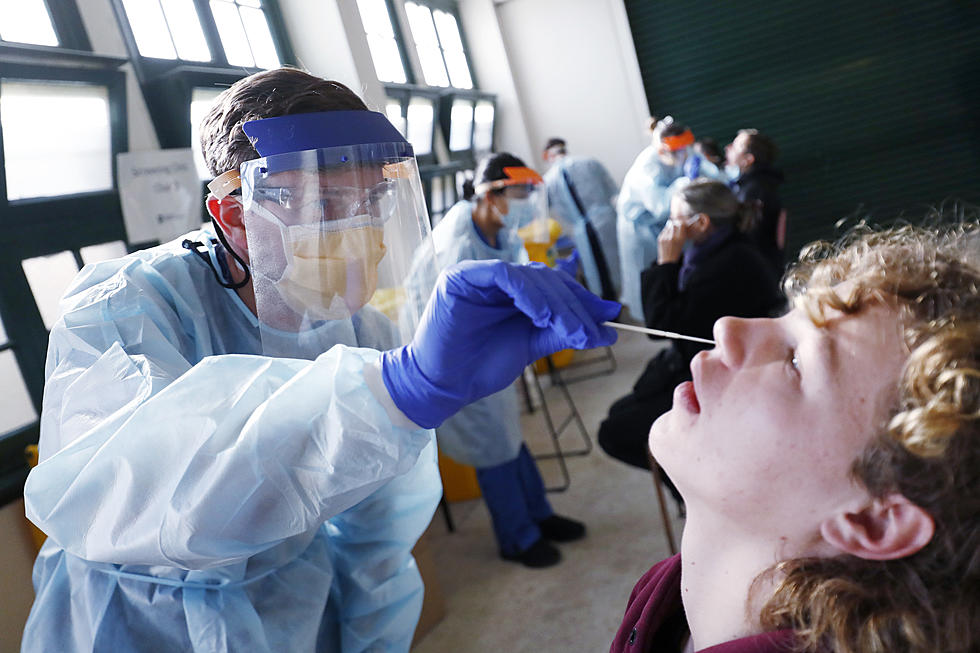 Covid-19 Testing And Flu Vaccination Sites in Rayne, Lafayette
Photo by Darrian Traynor/Getty Images)
There will be three opportunities this week to get a Covid-19 test and/or a flu vaccination according to a press release from Ochsner Lafayette General.
Director of Communications Patricia Thompson notes that today's availability is at the Rayne Civic Center. The hours of operation are through 4 o'clock this afternoon. The testing facility is located at 112 Frog Festival Drive in Rayne.
Testing will be done Tuesday, December 8 through Friday, December 11 at the Domingue Recreation Center at 901 Mudd Avenue in Lafayette. The hours of operation will be from 8 o'clock in the morning until 4 o'clock in the afternoon.
Finally, there will be testing available this Saturday, December 12 at State Representative Vincent Pierre's office which is at 718 South Buchanan Street in Lafayette. They will be doing the testing and vaccinations starting at 8 o'clock Saturday morning through noon that day.
There are several important things you need to know about each of these events, and they are as follows:
This is a drive-thru event so no one should get out of the vehicle.
Everyone who is in the car must be wearing a mask.
There should be no more than four people in the car.
Bring your valid identification.
Bring your valid insurance card.
There will be no out-of-pocket costs to you.
No one will be prevented from getting a test or a vaccine if you don't have insurance.
If you think you have symptoms of Covid-19 or your family members do, then anyone can drive-thru and be tested.
When it comes to flu vaccinations for these sites, only people who are 18 and above will be given a flu shot according to Ochsner Lafayette General.
"&CHAR(34)&(R[0
WalletHub: Louisiana Is The Worst State For Working Moms