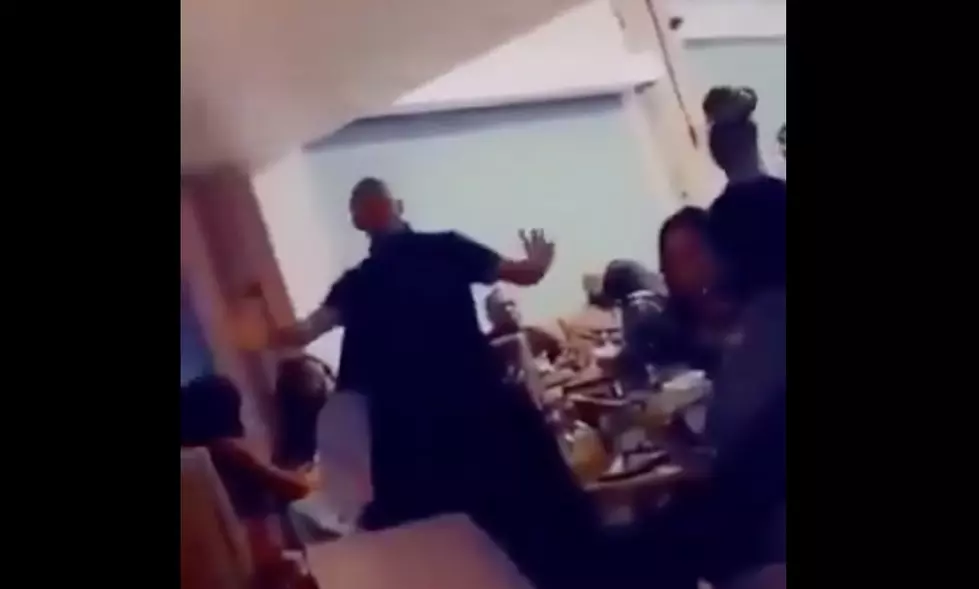 Dallas Restaurant Owner Lashes Out On Customers For Twerking And The Internet Is Reacting
Posted to Twitter by @tariqnasheed
A Dallas restaurant has been the talk of the internet after the owner was filmed addressing his patrons for twerking in the dining area. Many are saying that the owner went too far with his yelling and ranting, while others are happy with the way the business owner took control over his restaurant.
You can see video of the situation at "True Kitchen + Cocktails", which starts with a woman dancing at her table and ends with the owner addressing his customers, thanks to a post on Twitter via @tariqnasheed below
Now after looking into the restaurants social media, they have already put out an explanation for the incident which you can see via their Instagram page @truekitchenkockails here
Now according to this surveillance videos in this post, the groups in question seem to be a repeat twerk-offenders. The video shows the owner, who later made the big announcement, patiently asking multiple tables to stop their off-camera actions.
The scene caught the attention of NFL star @DezBryant who @TrueKK_ agreed with on Twitter below
Others online showed their support for the way the restaurant owner acted
So while Mr. Bryant and others online are on the same side as the Dallas restaurant owner, there are many online who are against the way he lashed-out on paying customers. Some are even saying that the way the restaurant operated encouraged the very activity he condemned...
Some on Twitter did not think that the owner had the best choice of words during his rant either
People were also concerned about the ways-of-working throughout the restaurant during the COVID-19 pandemic
Now of course, Twitter had its fair share of jokes about the whole situation
Now after all of the comments regarding twerking in the dining area of "True Kitchen + Kocktails", whether they were good, bad, or funny - I think it is only fair to end with comments from the owner of the restaurant himself, Kevin Kelley. You can see his further explanation in a comment made on social media that was posted to Twitter by @Phil_Lewis_ below
Personally, I think if you have a DJ in a setting where people are consuming alcohol - dancing is bound to happen even if it is in small spurts. But, I also understand that this is a restaurant setting and people are expected to conduct themselves accordingly.
No matter what the outcome was, what happens inside of the restaurant is up to the owner. He obviously felt like the things happening that day were not what he was envisioning for his place of business. People can now take this message for themselves and decide if "True Kitchen + Kocktails" is a business they would like to patronize.
10 Foods Louisiana People Can't Live Without