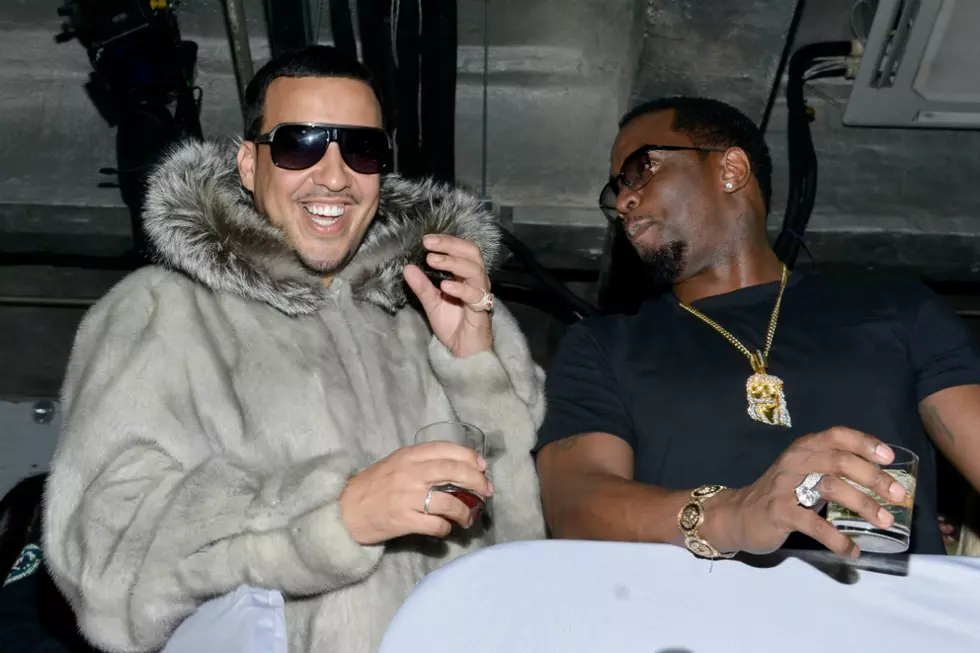 Diddy and French Montana Officially Launch Ciroc French Vanilla [WATCH]
Eugene Gologursky
Ever been at a party or at home drinking Ciroc and wondered why the heck they didn't offer a "french vanilla" flavor? Well, don't fret. Diddy and French Montana have come to save the day with their latest offering, Ciroc French Vanilla.
Diddy previewed the new flavor at  the 2017 Revolt Music Conference this past weekend, where industry veteran, Queen Latifah was honored. Prior to the official launch,  French Vanilla was sold in August with $1 of each bottle— up to $100,000— being donated to Mama Hope, a non-profit organization in support of global entrepreneurship as a means to eliminating extreme poverty. Now, the flavor has officially arrived, and French is excited about it.
"When you work with someone like Diddy, it's about more than sales or getting your name out there," the rapper said in a statement. "He looks at everything like an investment in the future of our culture and we all have to own our part in being a better example for the next generation, that means working harder and celebrating responsibly. Whether it's the music I'm working on or developing my own flavor of CÎROC, he wants me to win as a testament to the hustle."
According to Diddy, French Montana was the perfect person to help launch the new flavor, and not just because the word "french" is already in his moniker.
"To me, success is all about looking beyond your circumstances to achieve the impossible. That takes boldness and dedication," Diddy said in a statement. "Each time we expand the CÎROC family, we look for people who can lead by example and pave the way for the next generation. French Montana is one of those people – he is unafraid to celebrate life, he dreams big, works hard, and defines his own success."
Worst to Best: Every JAY-Z Album Ranked