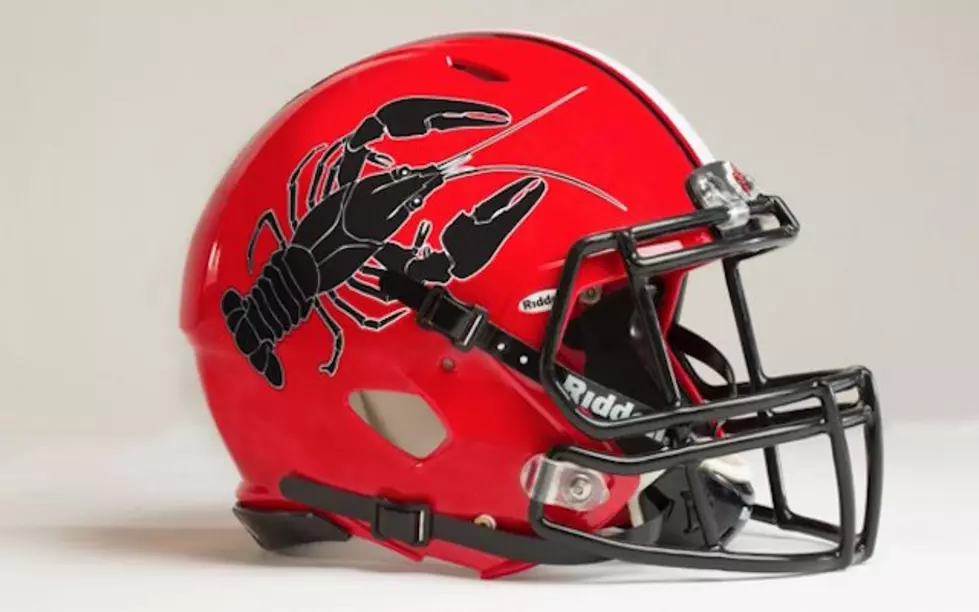 Do You Love Or Hate Coach Hud's April Fools Crawfish Helmet?
(from @ULCoachHud on Twitter)
Coach Hud's April Fools Day prank was a red and black crawfish helmet, but the rest of the country isn't joking. They love it.
Louisiana's Ragin' Cajuns Head Football Coach Mark Hudspeth won the day nationally with his fake helmet unveiling. He combined the two most beloved seasons in Cajun Country (crawfish season and football season) in one swift motion, and it caught the national eye of ESPN and CBS Sports.

The rest of the country loves the crawfish helmets, but what do you think, Cajun Nation?
At the very least, can we get a crawfish mascot? The helmet probably won't happen, but a dancing Cajuns Crawfish at the games and tailgates? Now we're getting somewhere. You can't tease the people of South Louisiana with images of crawfish and then deny them their sweet crustaceans. Coach Hud better deliver on this April Fools joke.
Sound off in the comments below, do you love or hate the crawfish helmets?